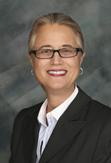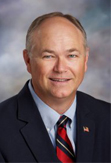 As promised, a bipartisan bill was filed Thursday to stop Georgia Power from charging for nuclear cost overruns on Plant Vogtle; this could free up some financing for Georgia to move ahead on solar and wind power.
2013-2014 Regular Session – HB 267 Financing costs; construction of nuclear generating plant; change calculation that utility can recover from customers,
A BILL to be entitled an Act to amend Code Section 46-2-25 of the Official Code of Georgia Annotated, relating to the procedure for changing any rate, charge, classification, or service and the recovery of financing costs, so as to change the calculation used under certain circumstances to determine the costs of financing associated with the construction of a nuclear generating plant that a utility may recover from its customers; to provide for related matters; to provide an effective date; to repeal conflicting laws; and for other purposes.
The bill would add this text to Georgia Code:
…provided, however, that in the event the amounts recorded in the utility's construction work in progress accounts plus the amount of all financing costs accrued on any construction work in progress accounts exceeds the costs approved by the commission in the original certificate of the nuclear generating plant granted under Code Section 46-3A-5, the cost of equity portion of the financing costs shall be calculated using a rate no higher than the utility's actual cost of debt.
Let's see what Georgia Power does to fight this one. So far, it's Continue reading →