Forty minutes was a long meeting for the Lowndes County Commission, at its Regular Session two weeks ago, Tuesday, June 28, 2022.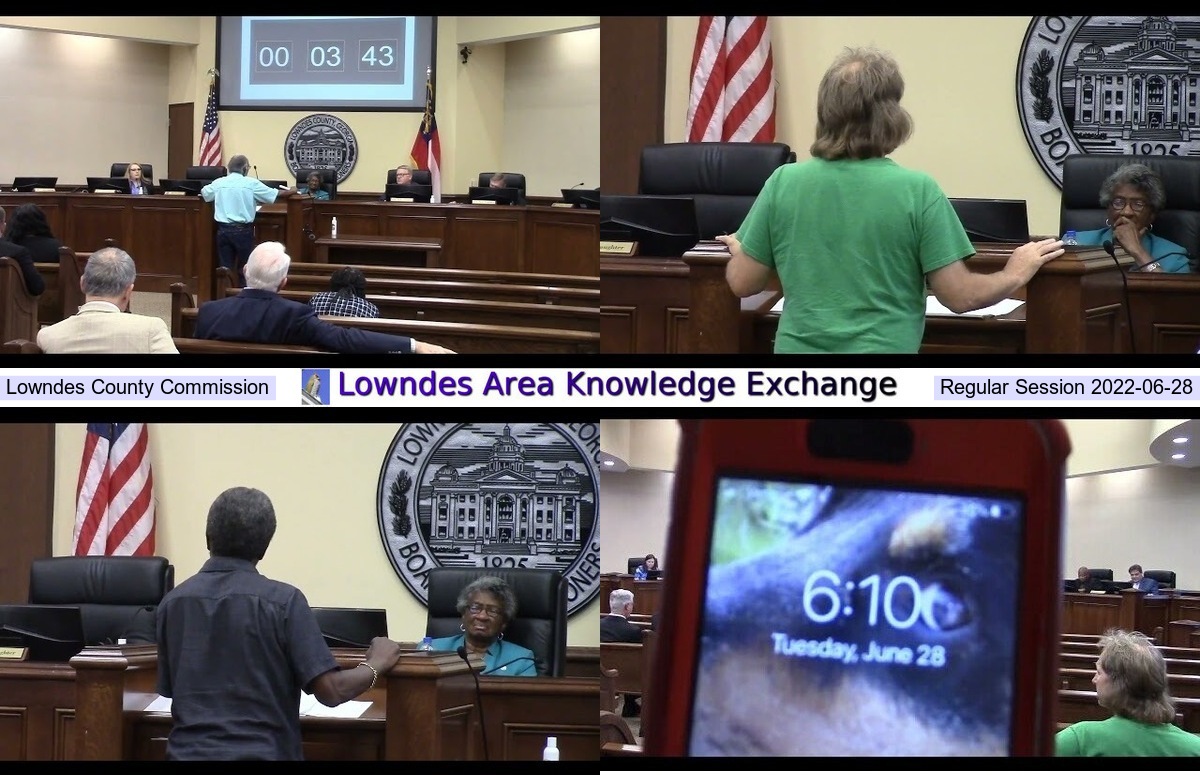 Three citizens make a long meeting
Three Citizens Wishing To Be Heard spoke for about 13.5 minutes. 4. Animal Control Officers Recognition took six minutes. So the scheduled items took about twenty minutes, which is usual.
Chairman Bill Slaughter was absent, so the meeting was presided over by Vice-Chair Scottie Orenstein. They approved everything unanimously.
Below are links to each LAKE video of each agenda item, with a few notes by Gretchen Quarterman, followed by a LAKE video playlist. See also Continue reading →