Update 2022-06-28: Videos: DUI Court, Cyber Security, Road Paving, Water and Sewer, and Budget @ LCC 2022-06-27.
No rezonings this week, but a board appointment, budget adoption, money shuffling for the DUI Court, and two water and sewer infrastructure adoptions that, as usual, Lowndes County pretends will not cost the taxpayers money. Plus a mower for Public Works and some cyber security stuff. All at the Monday morning Work Session and the Tuesday 5:30 PM Regular Session.
Here is the agenda. A LAKE open records request has gone in for the board packet.
LOWNDES COUNTY BOARD OF COMMISSIONERS
PROPOSED AGENDA
WORK SESSION, MONDAY, JUNE 27, 2022, 8:30 a.m.
REGULAR SESSION, TUESDAY, JUNE 28, 2022, 5:30 p.m.
327 N. Ashley Street – 2nd Floor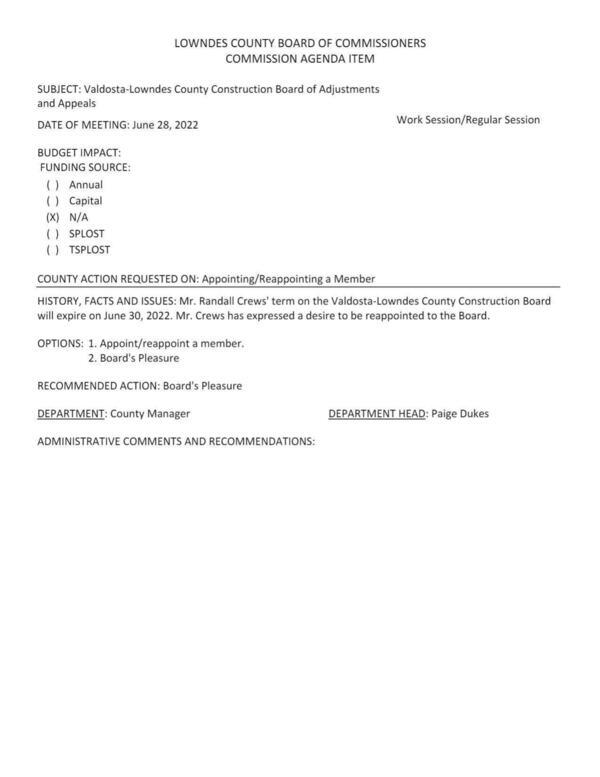 Randall Crews wants to be reappointed.
PDF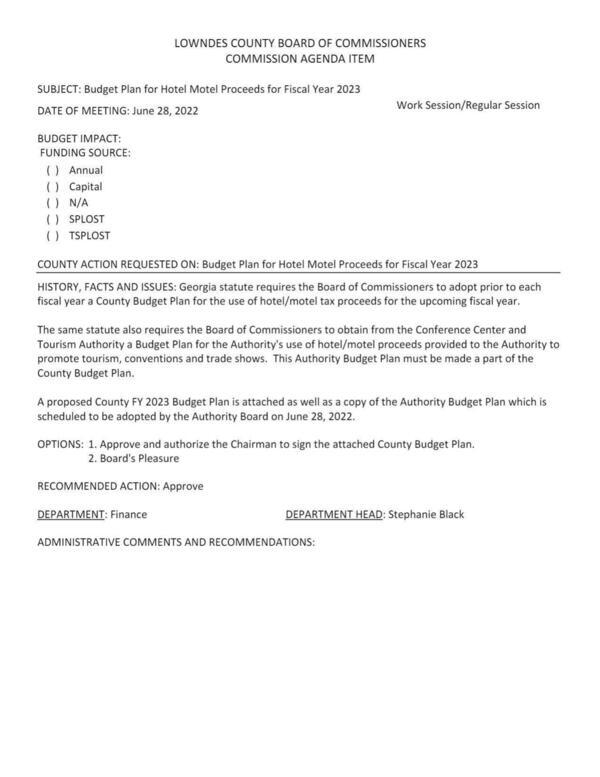 Includes Tourism Authority Budget Plan for use of proceeds.
PDF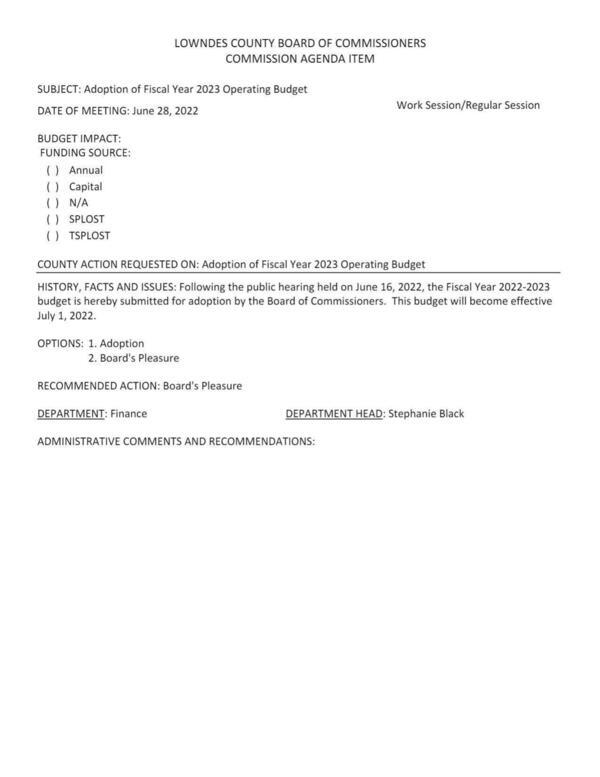 After the June 16, 2022, Public Hearing.
PDF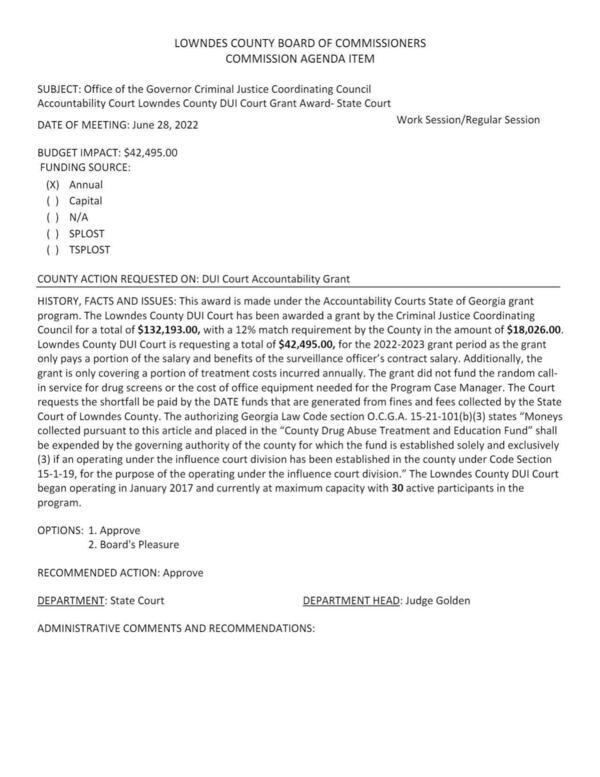 BUDGET IMPACT: $42,495.00 to be paid from fines and fees collected by the State Court of Lowndes County.
PDF

BUDGET IMPACT: N/A The roads in Phase 8-A will remain private.
PDF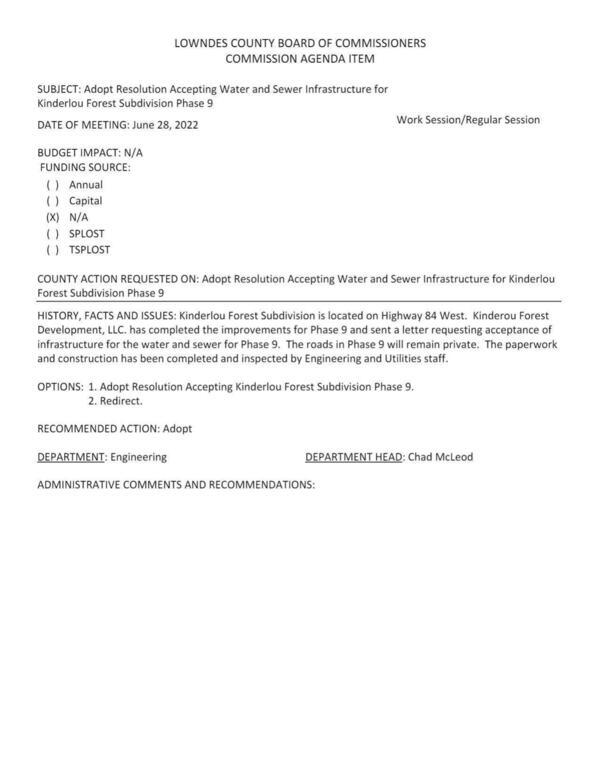 BUDGET IMPACT: N/A The roads in Phase 9 will remain private.
PDF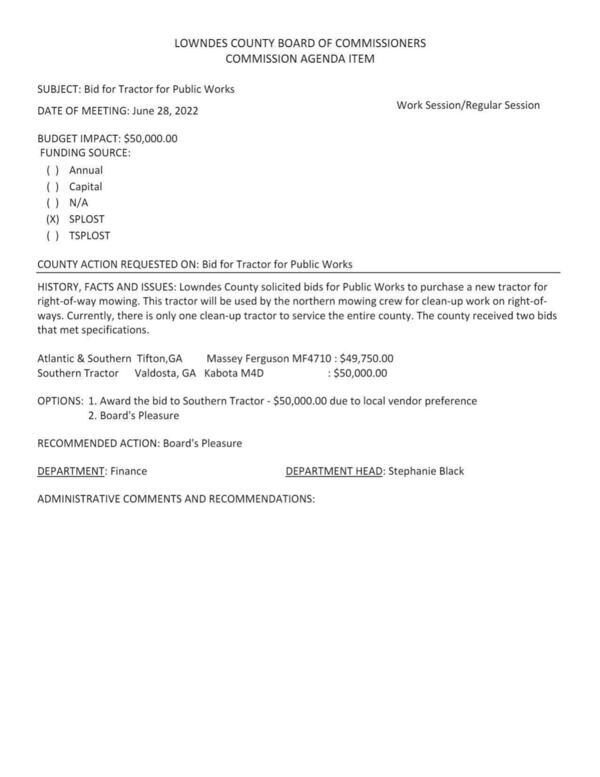 BUDGET IMPACT: $50,000.00 This tractor will be used by the northern mowing crew for clean-up work on right-of-ways.
PDF
-jsq
Investigative reporting costs money, for open records requests, copying, web hosting, gasoline, and cameras, and with sufficient funds we can pay students to do further research. You can donate to LAKE today!
Short Link: