Speaking of Veolia winning its high bid for garbage collection, here's a clue to how much more its rates may go up.
Remember ADS Veolia was bought hardly a month later by ADS, owned by Highstar Capital of New York City? Look at ADS's bid for Proposal D: $18.39.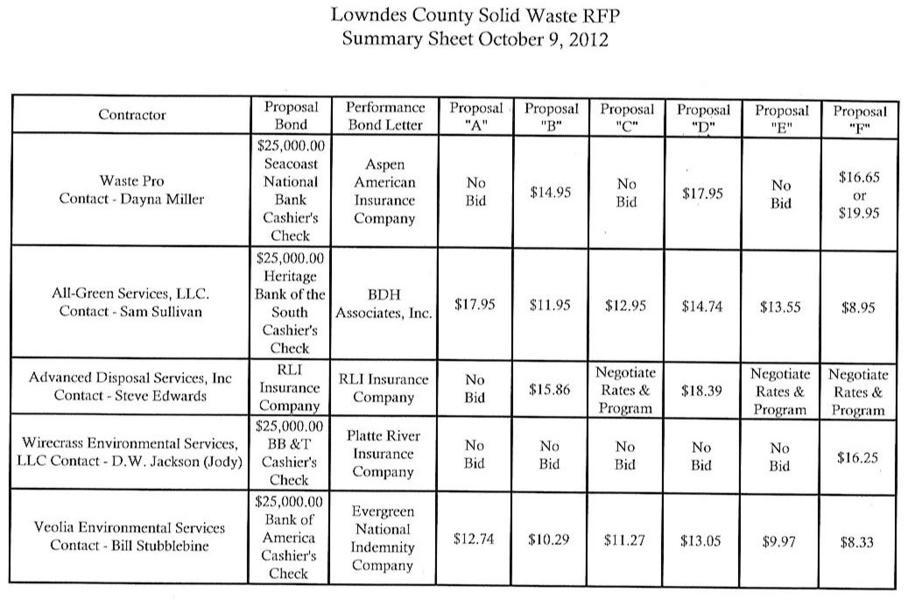 That's $220.68 a year. Which is even higher than Wakulla County, Florida's $196 a year, which Gretchen warned us all about more than a year ago. And more than double the $100 a year for the former county waste collection sites.
Want to guess how much ADS's monthly rates will rise? Maybe Continue reading →