Update 2022-06-16: Videos: Everything unanimously approved in fifteen minutes @ LCC 2022-05-24.
Not even two minutes on any business item at the most recent Lowndes County Work Session.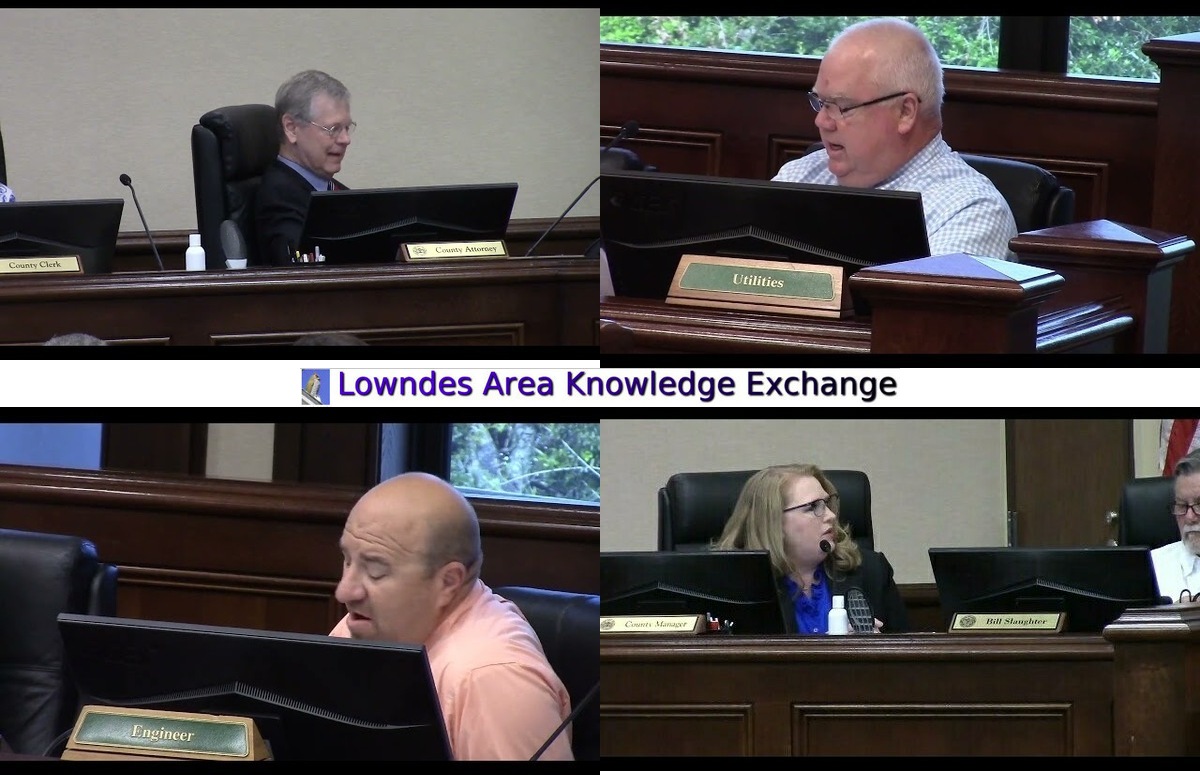 Attorney, Utilities, Engineering, Manager
The answer to which roads on the LMIG item is that McMillan Road cost too much, so it is no longer included "this time". So the $1,676,443.10 goes for resurfacing of 5.89 miles of Jumping Gulley Road and 1.4 miles of Peterson Road.
Below are links to each LAKE video of each agenda item with a few notes, followed by a LAKE video playlist. See also the the agenda. The board packet, received in response to a LAKE open records request, is on the LAKE website.
Here's a LAKE video playlist:

Videos: Two Valdosta items, Walkers Crossing Roundabout, Reports @ LCC 2022-05-23
Lowndes County Commission Regular Session, Valdosta, Lowndes County, Georgia.
Videos by Gretchen Quarterman for Lowndes Area Knowledge Exchange (LAKE).
-jsq
Investigative reporting costs money, for open records requests, copying, web hosting, gasoline, and cameras, and with sufficient funds we can pay students to do further research. You can donate to LAKE today!
Short Link: