A twelve-foot alligator surfaced twice at the briefest Valdosta City Council meeting of recent memory, in Special Recognitions and Citizens to Be Heard, related to the Mayor and Chairman's Paddle organized by WWALS, with Suwannee Riverkeeper John S. Quarterman as a speaker.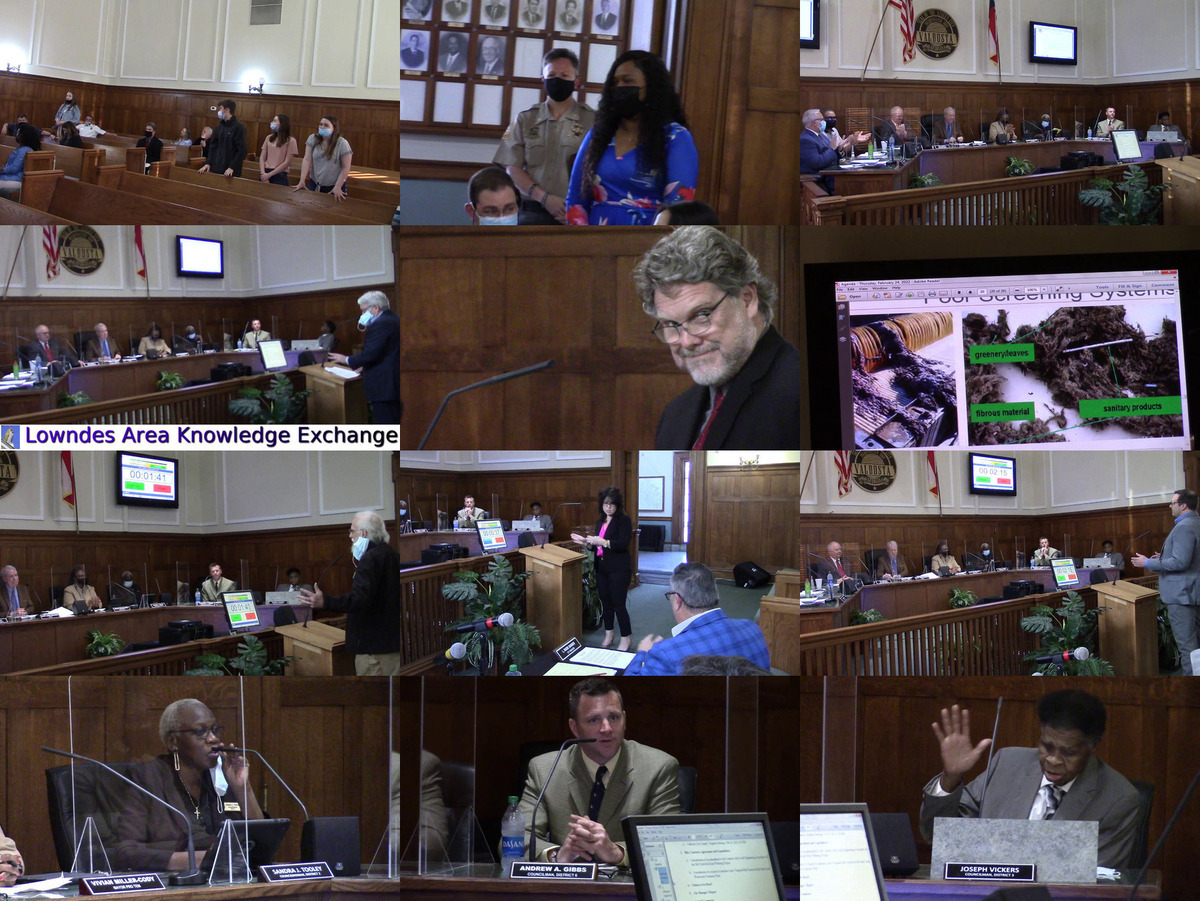 Valdosta City Council, Staff, and Citizens
Four from Leadership Lowndes where there, and there's a New Neighborhood Development and Community Protections Manager, Anetra Riley. The Mayor recognized WWALS, which is a first.
Below are links to each LAKE video of each agenda item, followed by a LAKE video playlist. See also the agenda.
Here's a LAKE video playlist:

Roads, Wastewater, and Trash @ VCC
Valdosta City Council Regular Session, February 27, 2022, City Hall, Valdosta, Lowndes County, Georgia.
Videos by John S. Quarterman for Lowndes Area Knowledge Exchange (LAKE),
Here is the agenda:
AGENDA
REGULAR MEETING OF THE VALDOSTA CITY COUNCIL
5:30 PM Thursday, February 24, 2022
CITY HALL, COUNCIL CHAMBERS

Bids, Contracts, Agreements and Expenditures

Consideration of an amendment to the Contract with Lovell Engineering Associates for the Old Clyattville Road Widening Project.
Consideration of a request to purchase a new Vanguard Belt Screen for the Mud Creek Wastewater Treatment Plant.
-jsq
Investigative reporting costs money, for open records requests, copying, web hosting, gasoline, and cameras, and with sufficient funds we can pay students to do further research. You can donate to LAKE today!
Short Link: