A twelve-foot alligator surfaced twice at the briefest Valdosta City Council meeting of recent memory, in Special Recognitions and Citizens to Be Heard, related to the Mayor and Chairman's Paddle organized by WWALS, with Suwannee Riverkeeper John S. Quarterman as a speaker.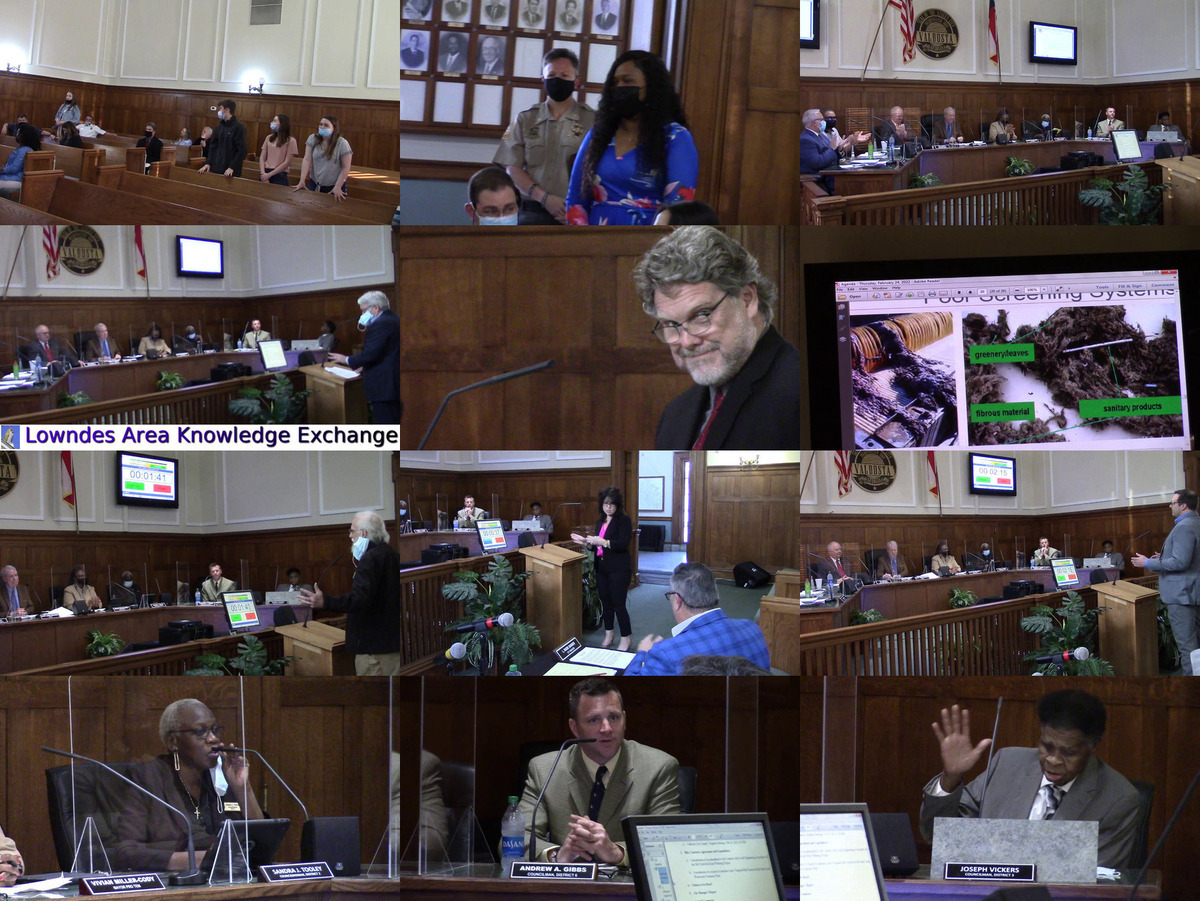 Valdosta City Council, Staff, and Citizens
Four from Leadership Lowndes where there, and there's a New Neighborhood Development and Community Protections Manager, Anetra Riley. The Mayor recognized WWALS, which is a first.
Below are links to each LAKE video of each agenda item, followed by a LAKE video playlist. See also Continue reading →