Update 2021-10-11: Videos: Subdivisions, Wells Road abandonment, Water Main, Library @ LCC 2021-10-11.
Five and a half million dollars on the agenda for the Lowndes County Commission Monday morning, for voting Tuesday evening. Most of it is for sewer system improvements, but $1 million is to run another water main in the north side of the county to promote more subdivisions, such as the three on the same agenda.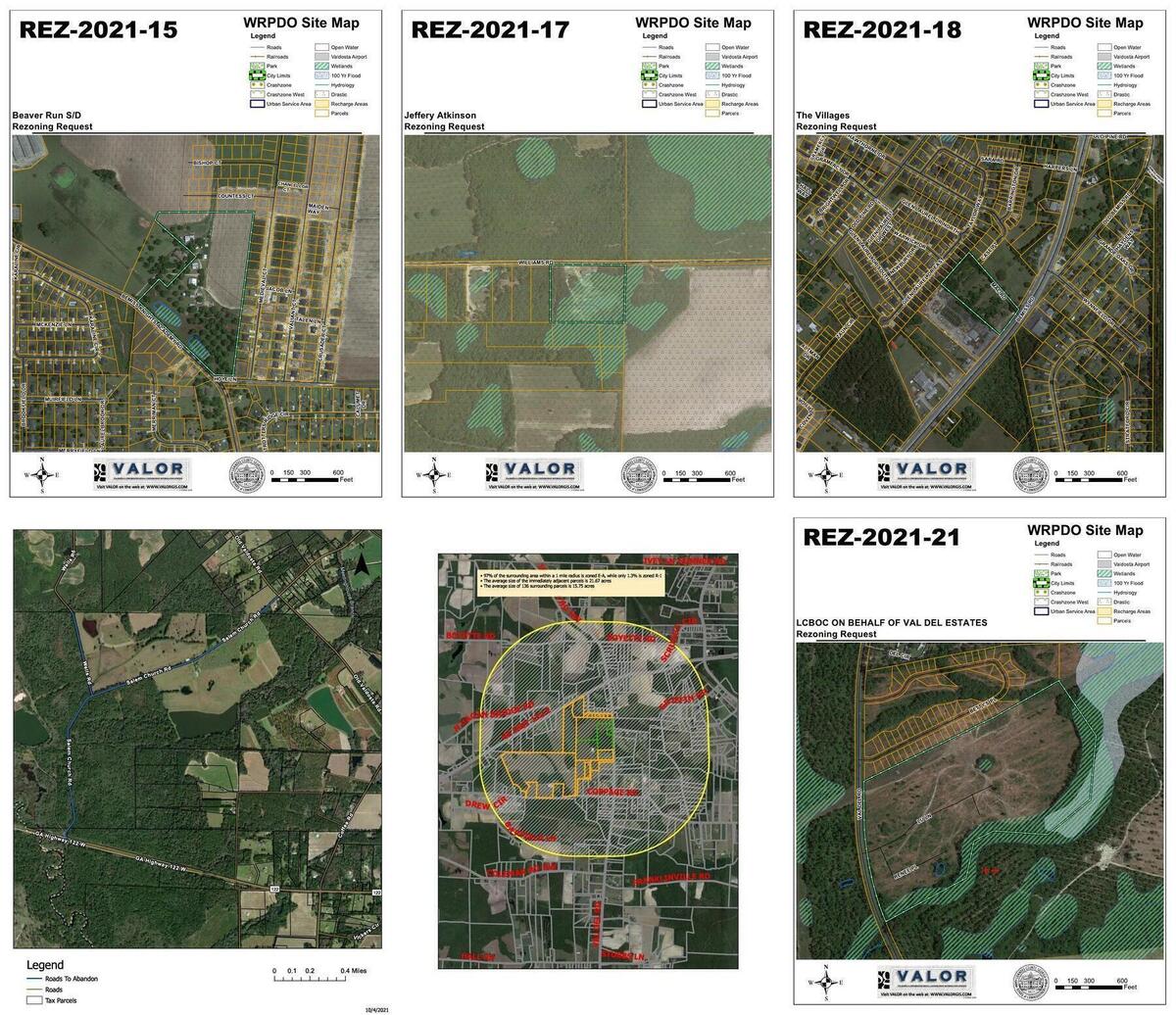 Seven rezonings and a road abandonment
For one of the rezonings on Val Del Road staff cite "Current growth trends in the area." Well, here's who is setting those growth trends: the Lowndes County Commission and staff, plus the Chamber and Development Authority.
At least staff and the Planning Commission recommend denying the worst of the lot, REZ-2021-16 G W Farms, 5999 Val Del Road, R-A to R-1, Well & Septic, ~98.95 acres, which is so far north up Val Del Road it's almost at GA 122. The Commission previously denied a rezoning at that same location. They should do so again.
They also propose to abandon Abandonment of a portion of Salem Church Road (CR #68) and Wells Road (CR # 68 & CR #69), starting at GA 122. That is a problem, because Wells Road at GA 122 is the turnoff to get to Folsom Bridge Landing, one of only two public access points to the Little River in Lowndes County.
Here is the agenda. The board packet, received in response to a LAKE open records request, is on the LAKE website: http://www.l-a-k-e.org/govt/loco/2021-10-11–lcc-packet
LOWNDES COUNTY BOARD OF COMMISSIONERS
PROPOSED AGENDA
WORK SESSION, MONDAY, OCTOBER 11, 2021, 8:30 a.m.
REGULAR SESSION, TUESDAY, OCTOBER 12, 2021, 5:30 p.m.
327 N. Ashley Street – 2nd Floor
-jsq
Investigative reporting costs money, for open records requests, copying, web hosting, gasoline, and cameras, and with sufficient funds we can pay students to do further research. You can donate to LAKE today!
Short Link: