Here is a map of "North Central Lowndes County" which is the area the county wants most to develop with subdivisions. It's in the board packet materials for Addition to Basic Decorative Street Lighting District – Coventry Villas Subdivision, for last week's Lowndes County Commission meeting.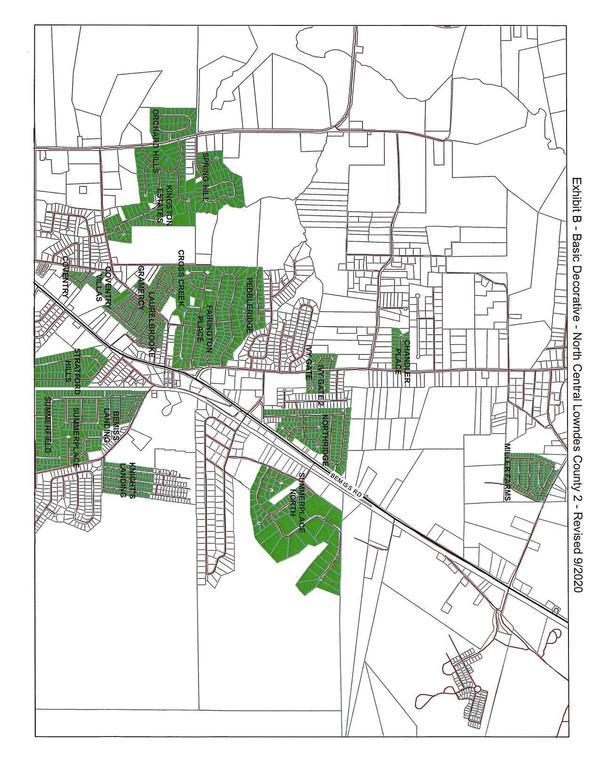 Exhibit B: Basic Decorative; North Central Lowndes County 2; Revised 9/2020
PDF
This the first table of tax dollar amounts we've had add up to a positive total.
The real total should be both less than that (the LMIG grant has a 10% match) and more (the $5.00 is times each telephone or online payment).
Here's a list of what they plan to do with the 2021 LMIG Resurfacing Grant Application:
One rezoning was withdrawn, another was unanimously recommended for denial by the Planning Commission, and a third, for a wedding venue, seemed more likely to pass.
Here is the agenda. The board packet is on the LAKE website, due to an open records request by LAKE.
LOWNDES COUNTY BOARD OF COMMISSIONERS
PROPOSED AGENDA
WORK SESSION, MONDAY, OCTOBER 12, 2020, 8:30 a.m.
REGULAR SESSION, TUESDAY, OCTOBER 13, 2020, 5:30 p.m.
327 N. Ashley Street – 2nd Floor
-jsq
Investigative reporting costs money, for open records requests, copying, web hosting, gasoline, and cameras, and with sufficient funds we can pay students to do further research. You can donate to LAKE today!
Short Link: