Packet: Lift Station Pump, Juvenile Justice Grant, Fees for Web and Telephone Payments, 3 rezonings, 1 withdrawn, 1 lighting, beer @ LCC 2020-10-12 [Up]
LAKE blog posts:
Documents received Friday, October 9, 2020, in response to a LAKE open records request.
LAKE looks forward to these documents being posted on the county's own website along with the agenda.
Below are images of each page.
-jsq
Investigative reporting costs money, for open records requests, copying, web hosting, gasoline, and cameras, and with sufficient funds we can pay students to do further research. You can donate to LAKE today!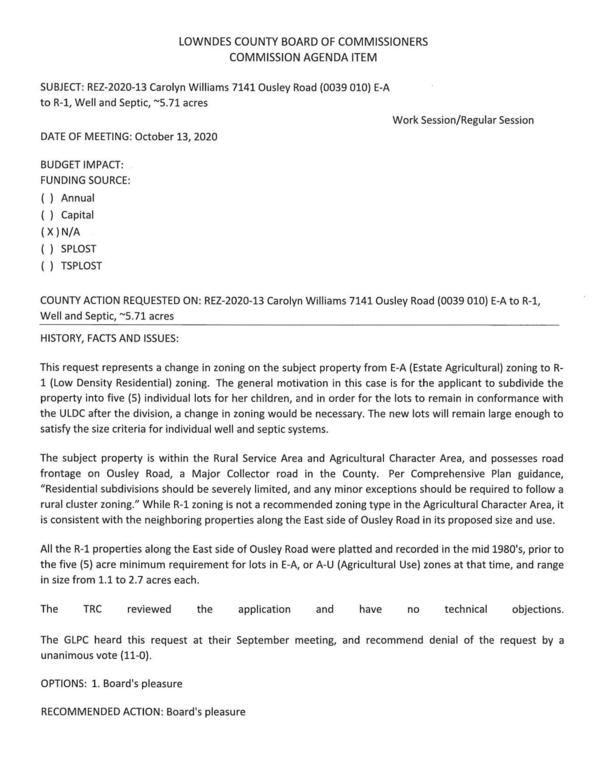 GLPC recommended denial by 11:0
PDF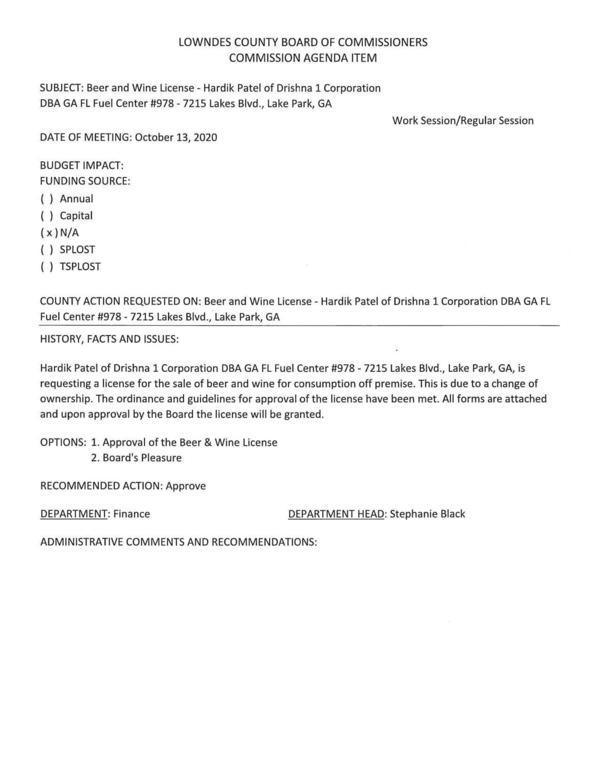 Ordinance and guidelines have been met
PDF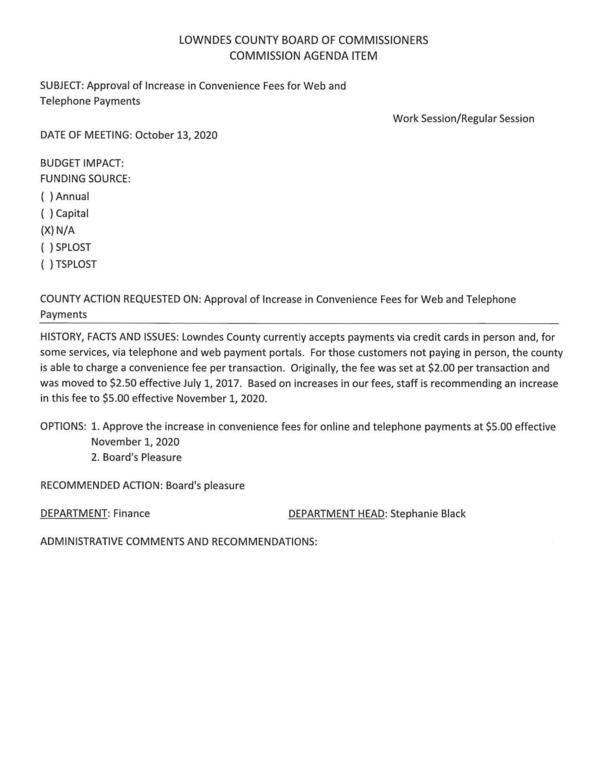 $2.00, then $2.50 2017-07-01, now $5.00 2020-11-01
PDF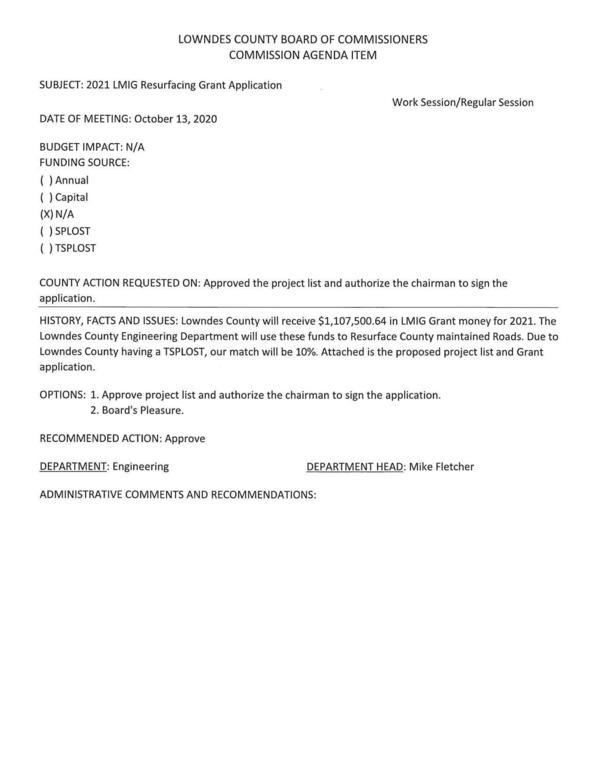 Lowndes County will receive $1,107,500.64 in LMIG Grant money for 2021. 10% match.
PDF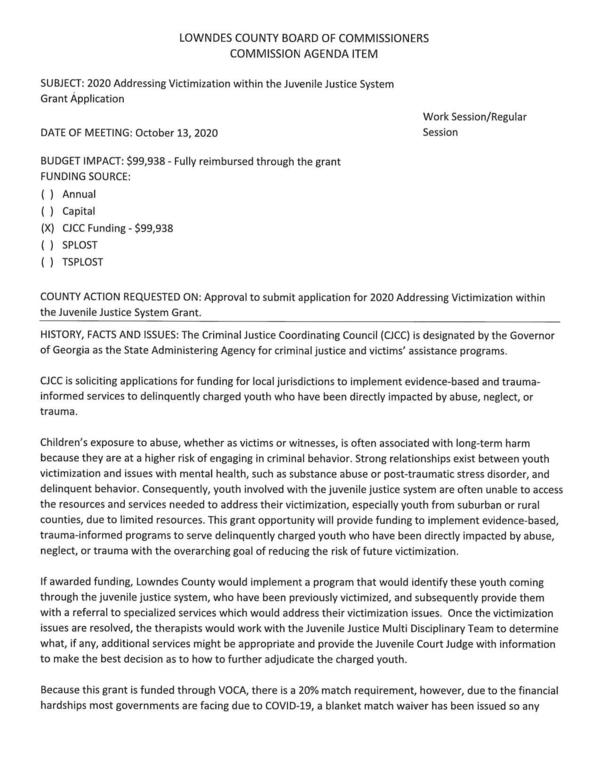 BUDGET IMPACT: $99,938 - Fully reimbursed through the grant
PDF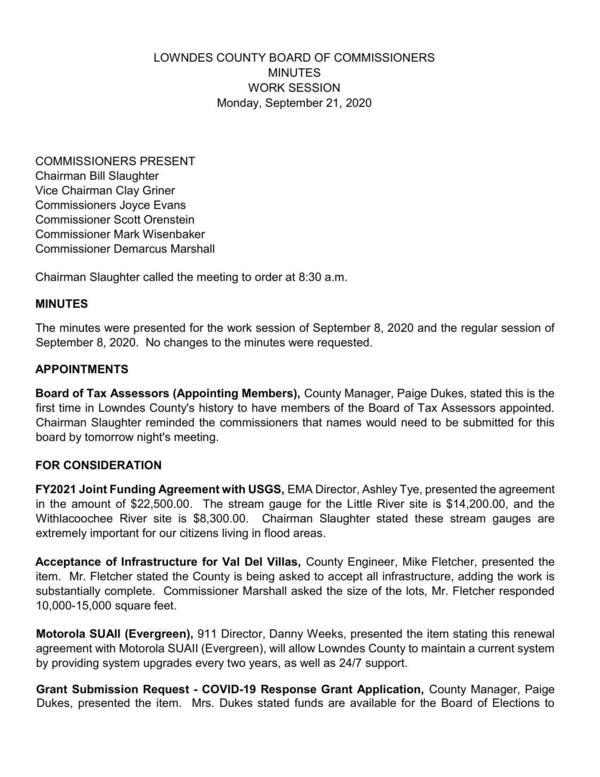 FY2021 Joint Funding Agreement with USGS, EMA Director, Ashley Tye, presented the agreement
PDF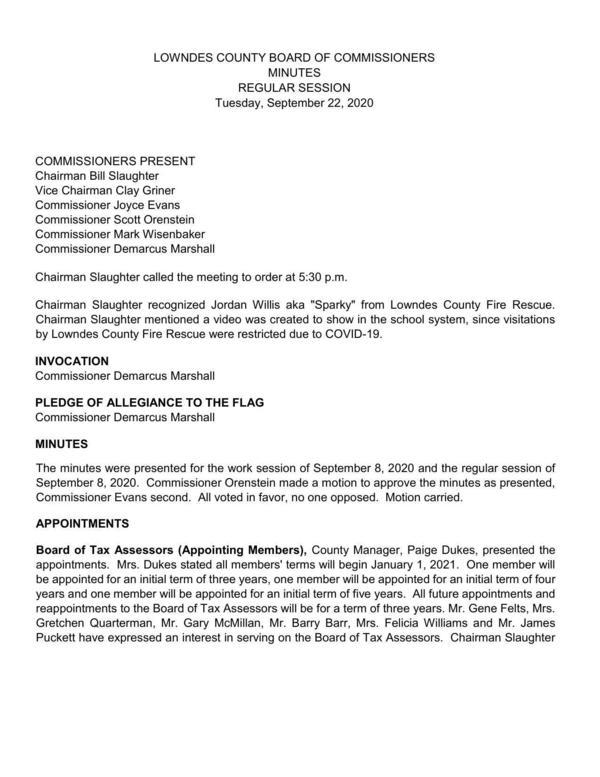 Chairman Slaughter mentioned a video was created to show in the school system, since visitations
PDF