The wood pellet plant annexation had one vote against, and two against the rezoning.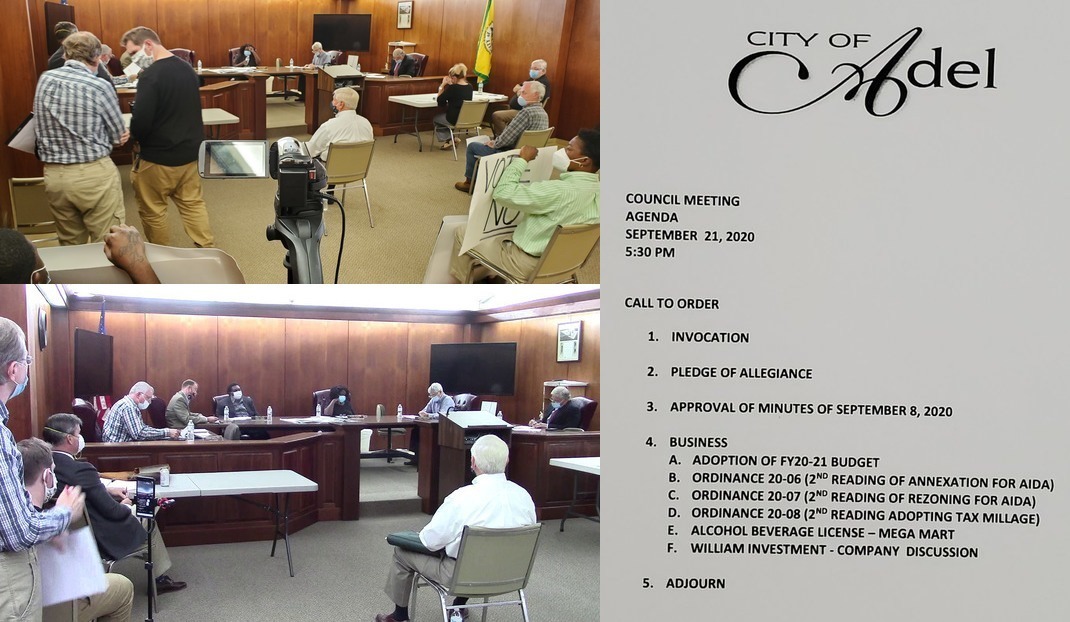 Reporters, Council, Opposition, Agenda
The budget, millage, and alcohol license passed unanimously.
There was little discussion and no public input. There was a Public Hearing two weeks before.
Below are links to each LAKE video of each agenda item, with a very few notes, and a few more pictures.
Here's a LAKE video playlist:

Videos: budget and wood pellet plant at Adel City Council 2020-09-21
Video by John S. Quarterman for Lowndes Area Knowledge Exchange (LAKE),
Adel City Hall, Adel, Cook County, Georgia.
-jsq
Investigative reporting costs money, for open records requests, copying, web hosting, gasoline, and cameras, and with sufficient funds we can pay students to do further research. You can donate to LAKE today!
Short Link: