Development Authority, Mutual Aid, and a road quit claim: that's all, on the lightest agenda in recent memory for the Lowndes County Commission Monday morning at 8:30 AM and voting Tuesday evening at 5:30 PM. You can speak Tuesday in Citizens Wishing to be Heard.
Georgia Power Region Vice President Terri Lupo wants to be reappointed to the Valdosta-Lowndes Development Authority, where she is currently Chairman. She was first appointed July 8, 2014.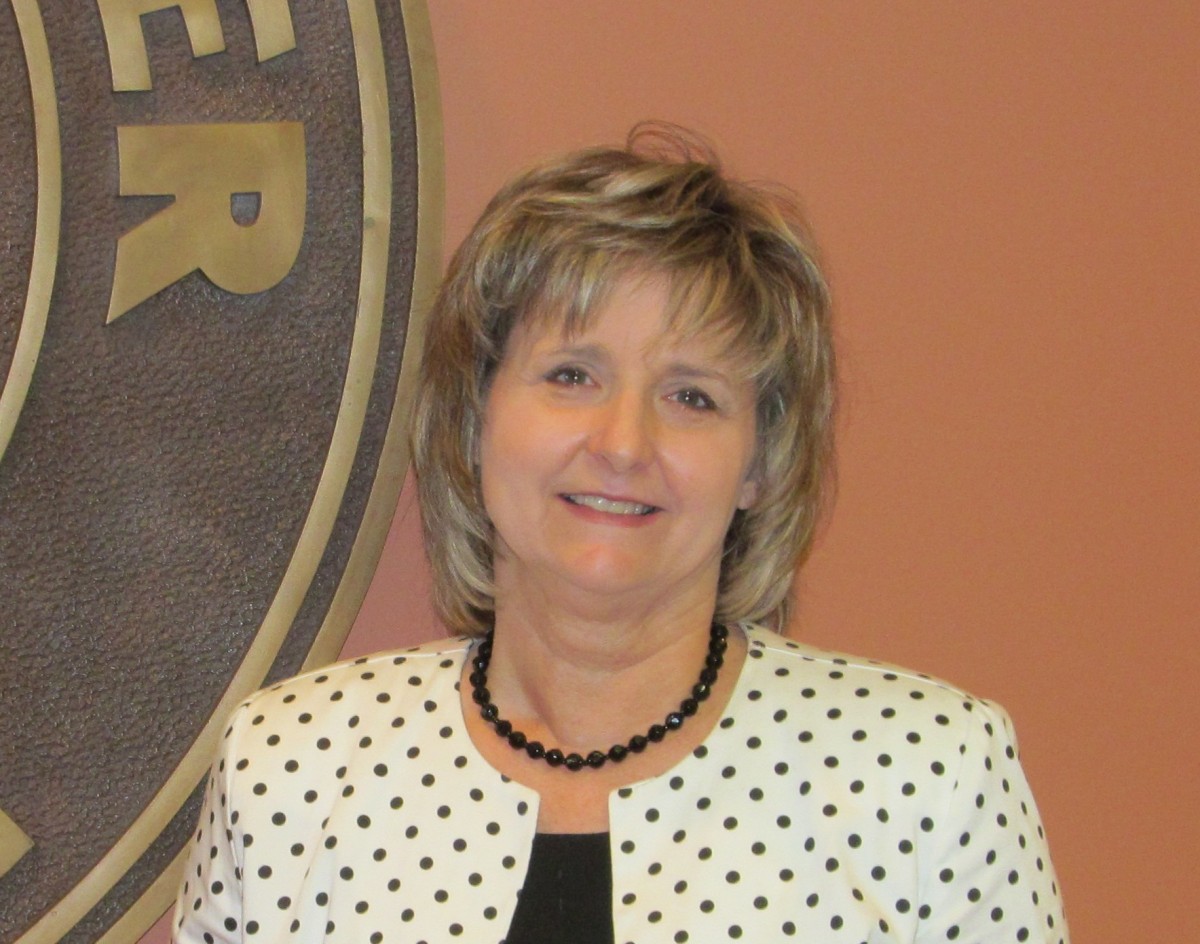 The Mutual Aid Agreement the county made in 2016 with the Georgia Emergency Management Agency (GEMA) and the other 158 counties of Georgia expires March 1, 2020, so they're updating it and signing it again.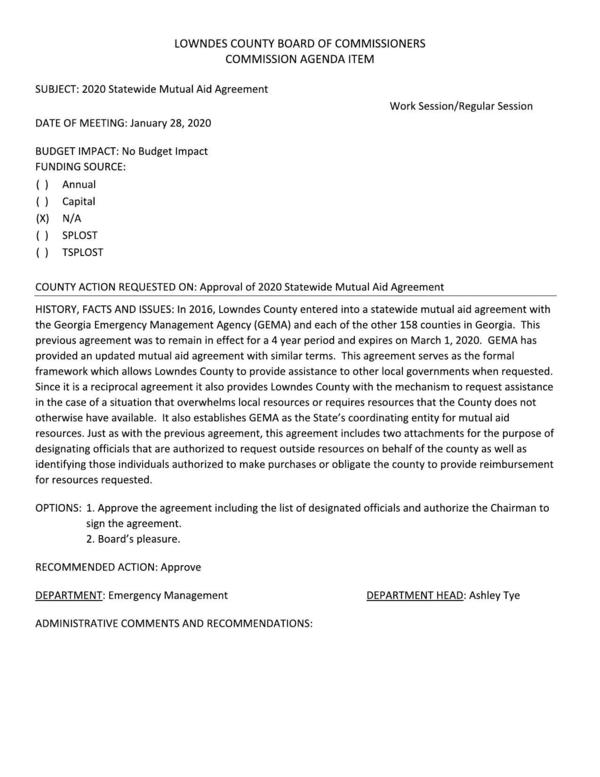 BUDGET IMPACT: No Budget Impact
PDF
The Quit Claim Deed for White Water Road Right of Way is "intended to correct a Right of Way Deed that was signed in error in the mid 1980s. The Quit Claim Deed will clean up the right of way located on White Water Road at Bent Tree Drive."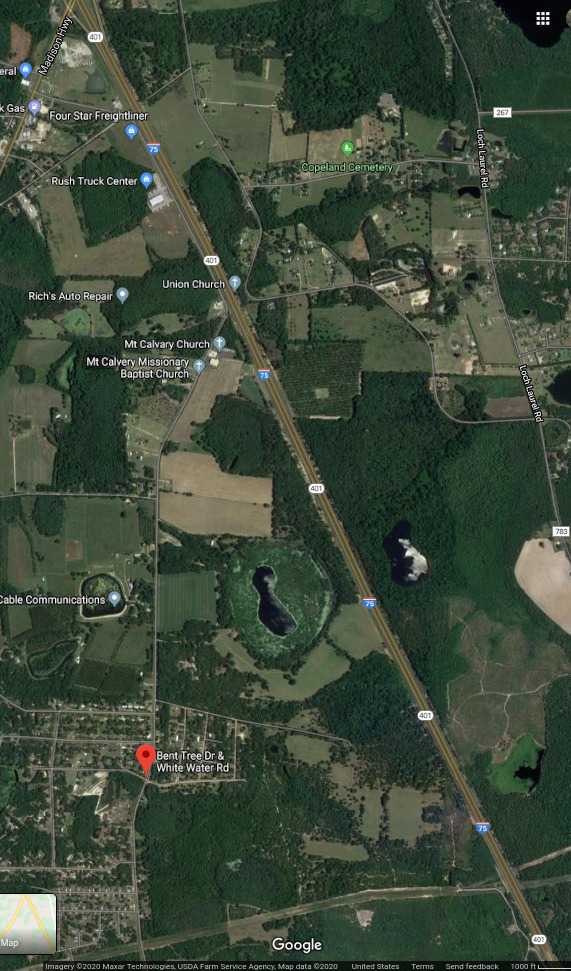 Map: Whitewater Road at Bent Tree Drive, google maps.
Here is the agenda. The board packet is on the LAKE website, received 4PM Friday, January 24, 2020, in response to an open records request from LAKE.
LOWNDES COUNTY BOARD OF COMMISSIONERS
PROPOSED AGENDA
WORK SESSION, MONDAY, JANUARY 27, 2020, 8:30 a.m.
REGULAR SESSION, TUESDAY, JANUARY 28, 2020, 5:30 p.m.
327 N. Ashley Street – 2nd Floor
-jsq
Investigative reporting costs money, for open records requests, copying, web hosting, gasoline, and cameras, and with sufficient funds we can pay students to do further research. You can donate to LAKE today!
Short Link: