They would have managed less than four minutes, even with chatting with Leadership Lowndes in the audience, including 45 seconds on the only substantial agenda item, 6 a. Grant Of Easement for Utility Right of Way Moody-Azalea Commons (aka Moody Family Housing).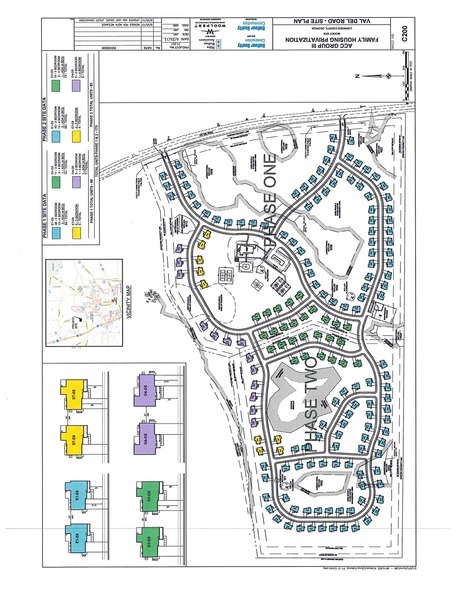 2013-07-29 GLPC Packet-007 REZ-2013-09 Moody Family Housing
Note the big sinkhole in Phase 2.
But citizen Jacinta Howell talked about traffic safety. Let's remember the immortal words of former Chairman Ashley Paulk during a rezoning near Bemiss Road:
I'm not going to argue Bemiss Highway, it's not a pertinent fact.
Below are links to each LAKE video of the April 24, 2018 Regular Session of the Lowndes County Commission, with a few notes, followed by a LAKE video playlist. See also the LAKE videos of the previous day's Work Session.
Here's a LAKE video playlist:

Videos: No Opioid No Probation Military Utility
Regular Session, Lowndes County Commission (LCC),
Video by Gretchen Quarterman for Lowndes Area Knowledge Exchange (LAKE),
Valdosta, Lowndes County, Georgia, April 24, 2018.
Investigative reporting costs money, for open records requests, copying, web hosting, gasoline, and cameras, and with sufficient funds we can pay students to do further research. You can donate to LAKE today!
-jsq
Short Link: