Here's graphic evidence of the unreliability of nuclear power.
See for yourself on LAKE Nuclear Power Status, which daily draws graphs from Nuclear Regulatory Commission (NRC) data.
These examples are for reactors run by Southern Nuclear, which is the nuclear unit of Southern Company, which has only six units operational. About every other month one or another of them is down.
Farley 1, on the Chattachoochee River east of Dothan, Alabama, about 120 miles west of Lowndes County, Georgia, is still down today, after a month of downtime.
The recent downtimes are not unusual, as you can see in this graph of a decade of data.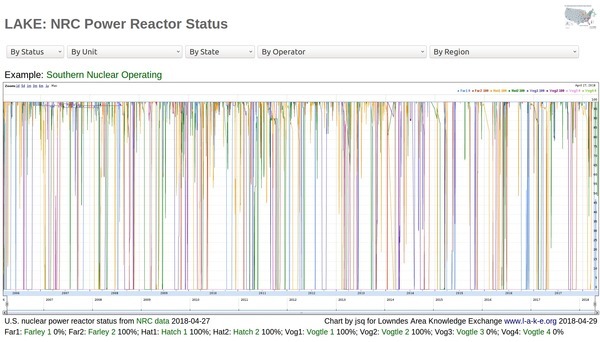 Hatch 1 is one of the two reactors closest to Lowndes County, Georgia, about 100 miles northeast on the Altamaha River near Baxley, next to Hatch 2. Hatch 1 was down for a month in February 2018, with lots of blips in other months.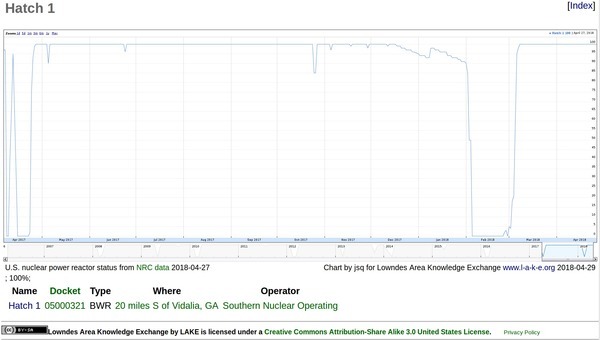 A decade of data shows Hatch 1 is usually down about a month a year, with many other episodes in between.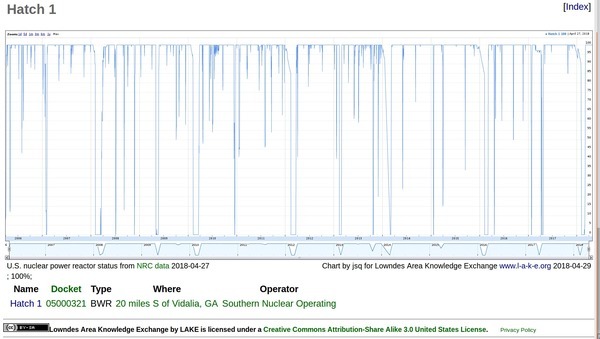 The number of units peaked a bit above 100 and is going down rapidly to about what NRC shows on its latest map.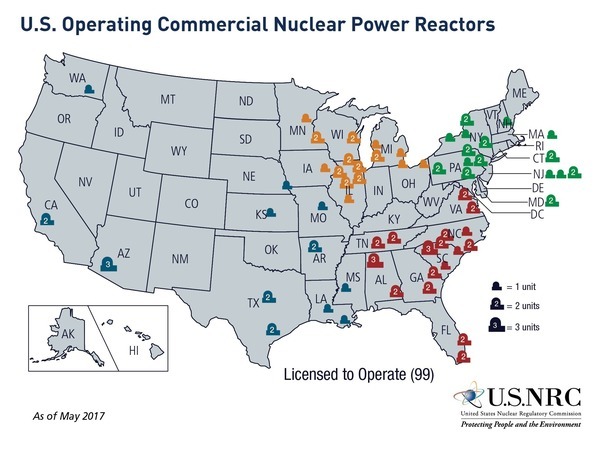 That's quite a few plants decommissioning.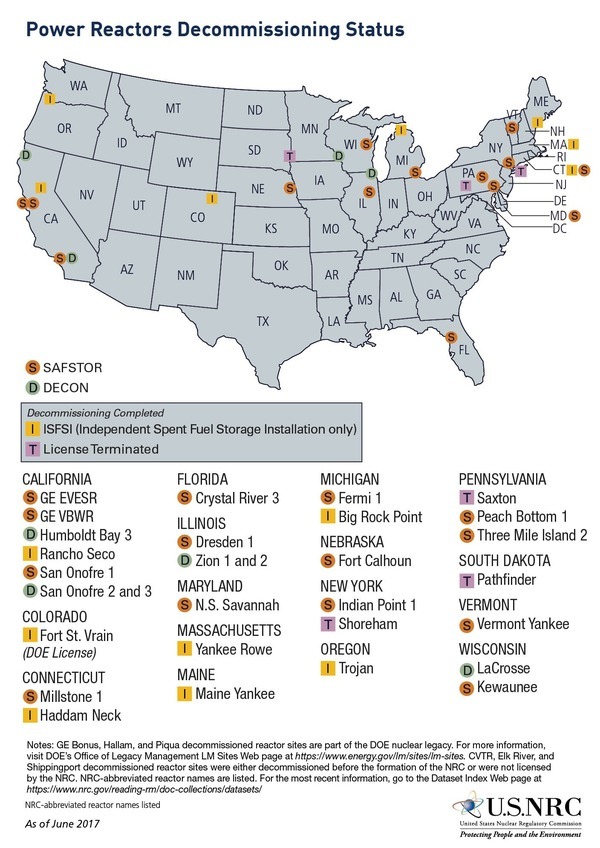 There are fewer sites with applications for new nuclear units than units decommissioning. This NRC map also does not show that Plant Levy in Florida is thoroughly dead, and V.C. Summer in South Caroline is dead unless somebody like NextEra buys it.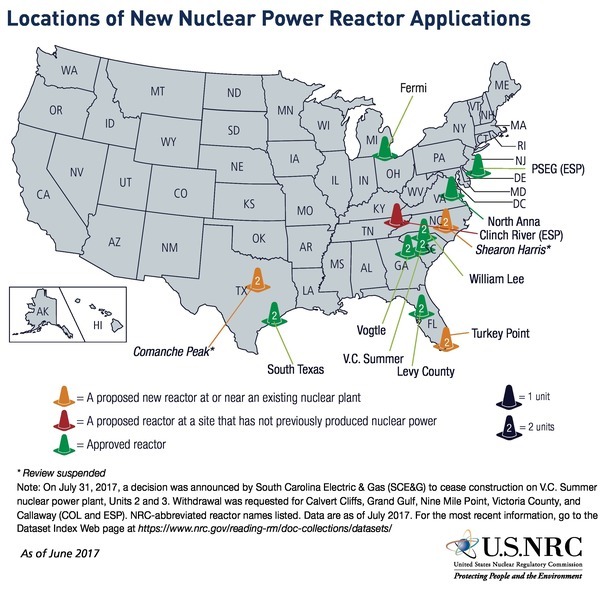 Nuclear power is a dead industry, because existing nukes are too expensive to run, and new nukes are far too expensive to build. All of Southern Company's and NextEra's nuclear men can not revive it.
-jsq
Investigative reporting costs money, for open records requests, copying, web hosting, gasoline, and cameras, and with sufficient funds we can pay students to do further research.
Short Link: