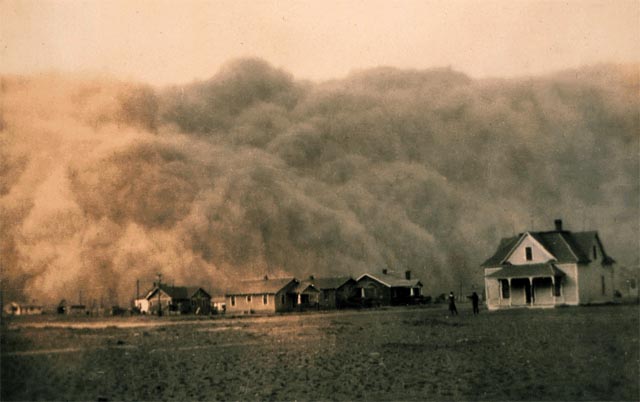 You thought Hurricane Sandy was bad? You were right, but economically, the ongoing drought is worse economically. But we already know a much brighter path.
Weather Underground founder Dr. Jeff Masters wrote 16 November 2012, Lessons from 2012: Droughts, not Hurricanes, are the Greater Danger,
Sandy's damages of perhaps $50 billion will likely be overshadowed by the huge costs of the great drought of 2012.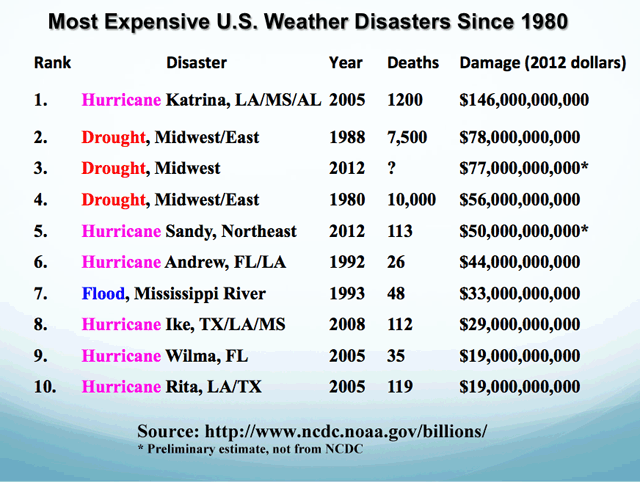 By Dr. Masters' estimate, the 2012 drought will cost more than half again as much as Hurricane Sandy.
Also notice Hurricane Katrina still at the top of that table, with almost three times the economic damage and far more deaths than Hurricane Sandy. We could have gotten the message back in 2005, but hey, those were only poor southern people, so who, in for example New York City, really cared? Yes, I know many of us did and many of you actively helped, but I'm sure you see my point that when greater New York gets the storm, suddenly the country pays attention and a lot more people want to find out how to keep that from happening again.
What's that drought look like for us here in Georgia at the moment, according to U.S. Drought Monitor?
Continue reading