Update 2020-06-05: Lowndes County video has appeared, revealing several things not in the minutes.
LAKE did not video the May 12, 2020, Regular Session of the Lowndes County Commission, due to pandemic. There was no telephone dial-in and no facebook live. The last Lowndes County Commission video of its own meeting was February 25, 2020. So the only record will be the Minutes, which we may or may not see before their next meeting, which is this Tuesday.
We get a location map but no indication of future county tax-paid costs of upkeep for the infrastructure for Two Oaks at Bemiss.
Yet we get evaluations by three different people of three proposals for the Lowndes County Hazard Mitigation RFP; winning bid $20,000.
The packet contains only the agenda sheet and a signature page for a resolution for the GDOT TIA Old US 41 Widening; the actual Resolution is missing.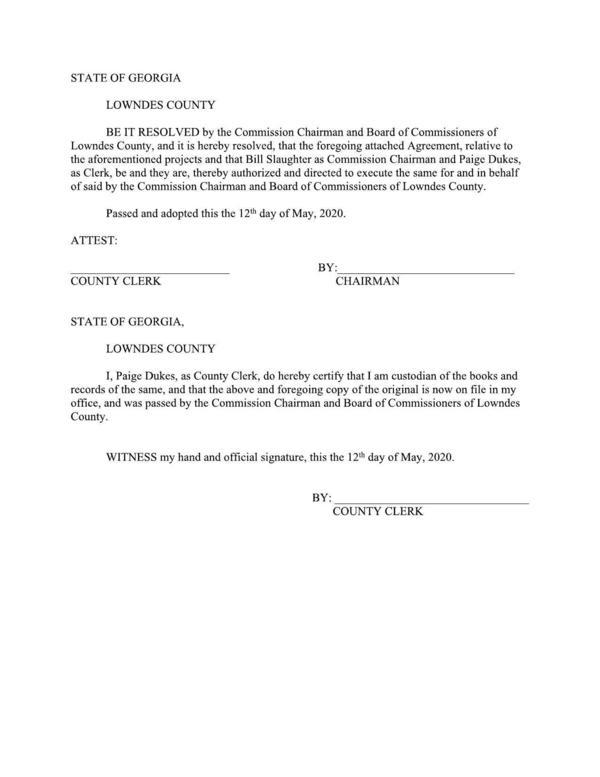 BE IT RESOLVED by the Commission Chairman and Board of Commissioners of
Yet 34 of the 54 packet pages are details on the FY 2021 Juvenile Justice Incentive Grant Application.
What's the difference? Well, for one thing, the detailed items are from the Emergency Management and Finance Departments. The two laconic items are from Engineering.
Cost
What
$330,854
CJCC Funding
FY 2021 Juvenile Justice Incentive Grant Application
$20,000.00
FEMA
Lowndes County Hazard Mitigation Request for Proposal
$350,854
Total
The Hazard Mitigation RFP is on the county's website.
Unlike the more expensive stream monitoring project of last month's meeting, for which there was no RFP and no bids.
The entire board packet is on the LAKE website, along with the minutes of the previous meeting. LAKE obtained those documents through a Georgia Open Records Act (GORA) request. Documents received 2:49 PM, Tuesday, May 12, 2020 (less than three hours before the Regular Session). Nonetheless, I thank the County for sending the board packet before the meeting. I admit I did not expect that, and did not look that day.
See also the agenda.
-jsq
Investigative reporting costs money, for open records requests, copying, web hosting, gasoline, and cameras, and with sufficient funds we can pay students to do further research. You can donate to LAKE today!
Short Link: