Juvenile Justice, TIA Old US 41, Two Oaks at Bemiss, Hazard Mitigation @ LCC 2020-05-12 [Up]
LAKE blog posts:
Previous documents:
Documents obtained by LAKE through a Georgia Open Records Act (GORA) request specific to this topic. Documents received 2:49 PM, Tuesday, May 12, 2020 (less than three hours before the Regular Session).
Posted later by the county on lowndescounty.com:
Below are images of each page.
-jsq
Investigative reporting costs money, for open records requests, copying, web hosting, gasoline, and cameras, and with sufficient funds we can pay students to do further research. You can donate to LAKE today!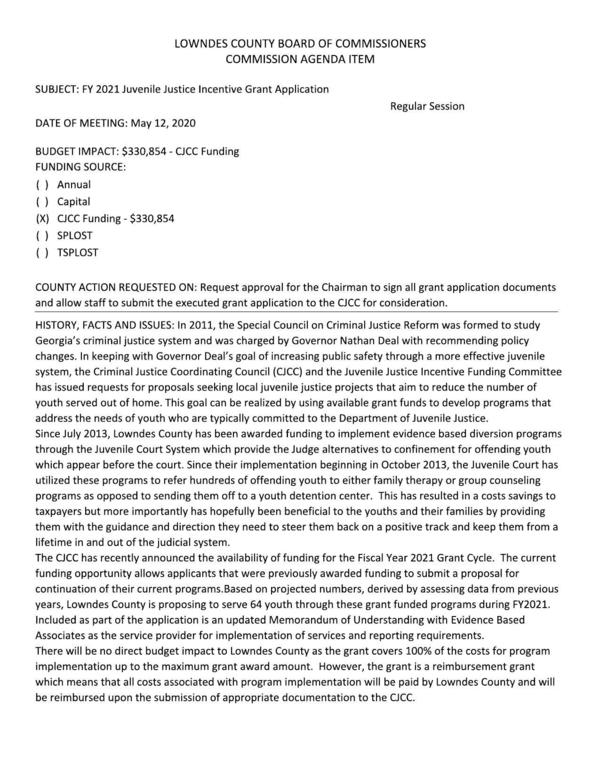 BUDGET IMPACT: $330,854 - CJCC Funding
PDF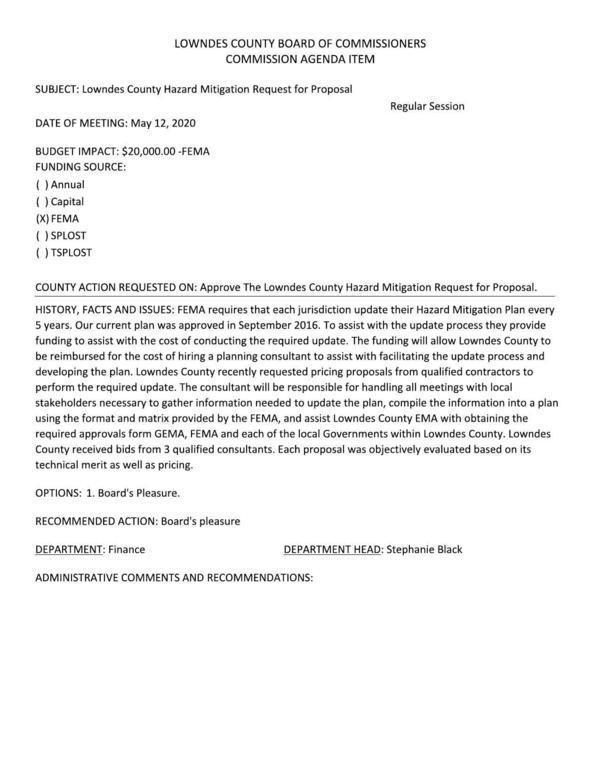 BUDGET IMPACT: $20,000.00 -FEMA
PDF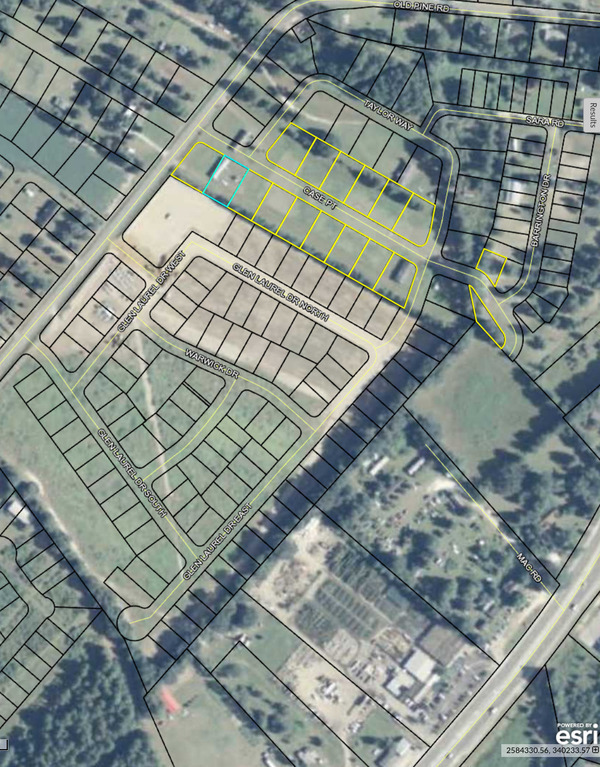 Case Point (Two Oaks at Bemiss)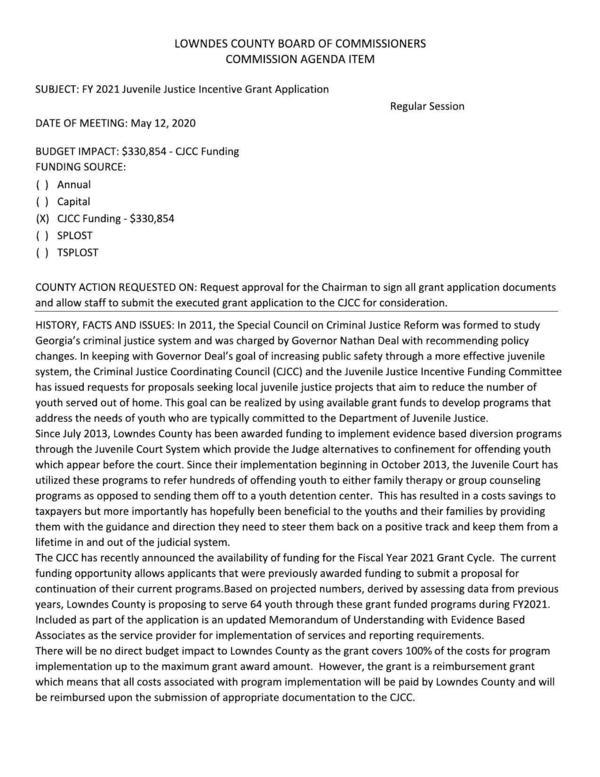 BUDGET IMPACT: $330,854 - CJCC Funding
PDF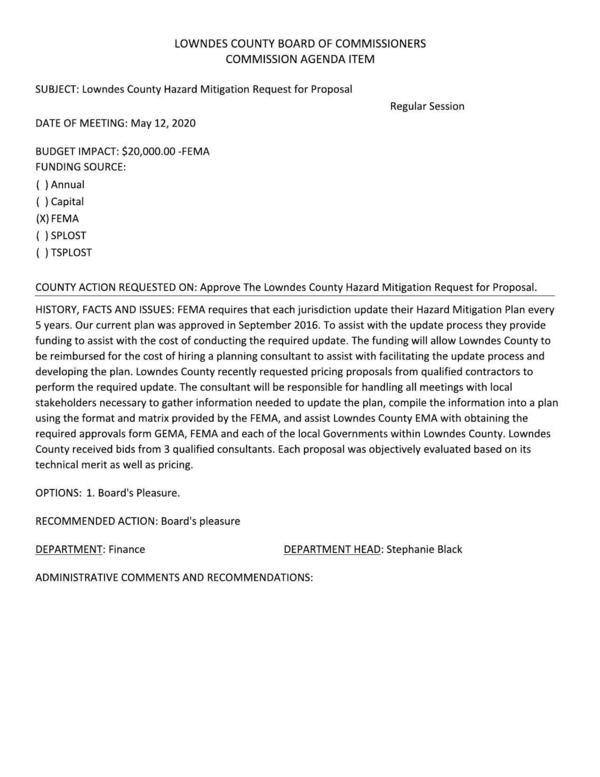 BUDGET IMPACT: $20,000.00 -FEMA
PDF