Tonight is the first open candidates forum of the election season, for all candidates running for offices voted on by residents of Hahira, at the Hahira Historical Society, 116 E. Lawson Street, in the old Smith Hospital Doctors Building in Hahira, 6PM April 26th 2014.
That includes:
Georgia General Assembly
State Senate District 8: Ellis Black (R switched from House 174), John Page (R switched from County Commission District 5), Bikram Mohanty (D ran last time and placed well), and Richard Raines (R not running again for County Commission District 2).
State House 175: Amy Carter (R incumbent)
State House 176 Jason Shaw (R incumbent)
Old US 41 North, or Church Street in Hahira, divides House districts 175 on the west from district 176 on the east. (To see this, go to VALORGIS Election Boundary Map, and under Layers On-Off select House-Senate-Congress and Georgia House Districts.) Since those candidates are running unopposed, it's unlikely they will appear, but the Georgia Senate candidates are clamoring to be there.
Lowndes County Commission
District 2 will be decided in primary May 20th: Scott Orenstein (R) and Jody Hall (R).
Superdistrict 5 nonpartisan Special Election May 20th: Norman Bennett, Clay Griner, Gretchen Quarterman.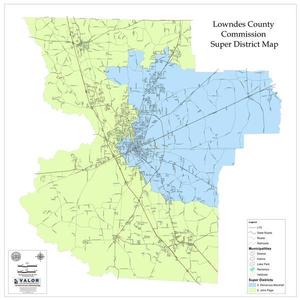 Disclosure: for anyone who doesn't know, Gretchen Quarterman is one of the principals of LAKE, and LAKE supports Gretchen Quarterman for Lowndes County Commission District 5.
District 1: Mike Davis (incumbent) and Bobby Watford.
District 2 (open seat): Eric Johnson, Tara Parker, and Mark Barber.
LCBOE District 1 only goes as far west as Val Del Road, but I'm guessing those candidates are invited.
To check your districts and your voter registration, see My Voter Page by Georgia Secretary of State.
-jsq
Short Link: