Received yesterday. -jsq
Date: Sun, 24 Mar 2013 15:43:47 -0400

All, just so everyone is on the same page- the sewer line is currently spilling sewage. It just started at mu house but has been going strong at sugar creek for awhile by the looks of it. Here are some current pictures as of 3:30 today. It will get worse until the river crests..

Gabe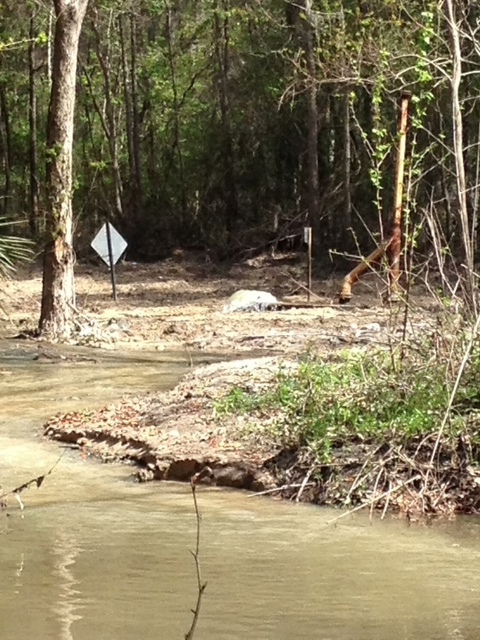 Pictures by Gabe Fisher, Valdosta, Lowndes County, Georgia, 25 March 2013.

As Tim Carroll remarked to WWALS,
"The sewers are going to back up regardless,"
but there is a solution in progress, the $32 million force main pipe project, expected which may be completed next year. Meanwhile, the Withlacoochee River is peaking right about now.
I predict as long as there are houses in the flood plain sewage in back yards and under houses will continue to make the news.
-jsq
Short Link: