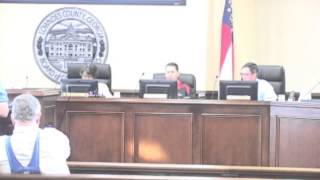 Here's a single video of this morning's entire Lowndes County Commission Work Session. The railroad item was neither of the ones on which I was speculating. The animal shelter wants a 24 hour "cooling-off period" with a submitted animal kept at home before "evaluation" by the shelter. The Tax Commissioner wants to refund some taxes they apparently accidentally overcharged. The Fire Chief has bids for equipment for the new fire truck. And there's going to be an animal health fair. They vote tomorrow evening at 5PM.
Here's the video, followed by the agenda, with links to the relevant parts of the video, and a few notes.
Video of 6 minute meeting
Work Session, Lowndes County Commission (LCC),
Video by Gretchen Quarterman for Lowndes Area Knowledge Exchange (LAKE),
Valdosta, Lowndes County, Georgia, 22 October 2012.
Thanks to Dexter Sharper for use of his video camera.
Here's the annotated agenda:
Continue reading