Last month, the most time was spent on a six-minute Hurricane Ian report by EMA Director Ashley Tye, plus a minute on an added Local Emergency Declaration, at the Lowndes County Commission Regular Session of September 27, 2022.
Chairman Bill Slaughter was absent due to illness. Commissioner Scottie Orenstein presided. Commissioner Demarcus Marshall was also absent.
The most discussion on the regular agenda, at more than three minutes, was on the high-dollar item, the ongoing redo of the facilities at the county palace. Next at more than a minute was more than a minute on widening of Old Clyattville Road. The whole thing took twenty minutes.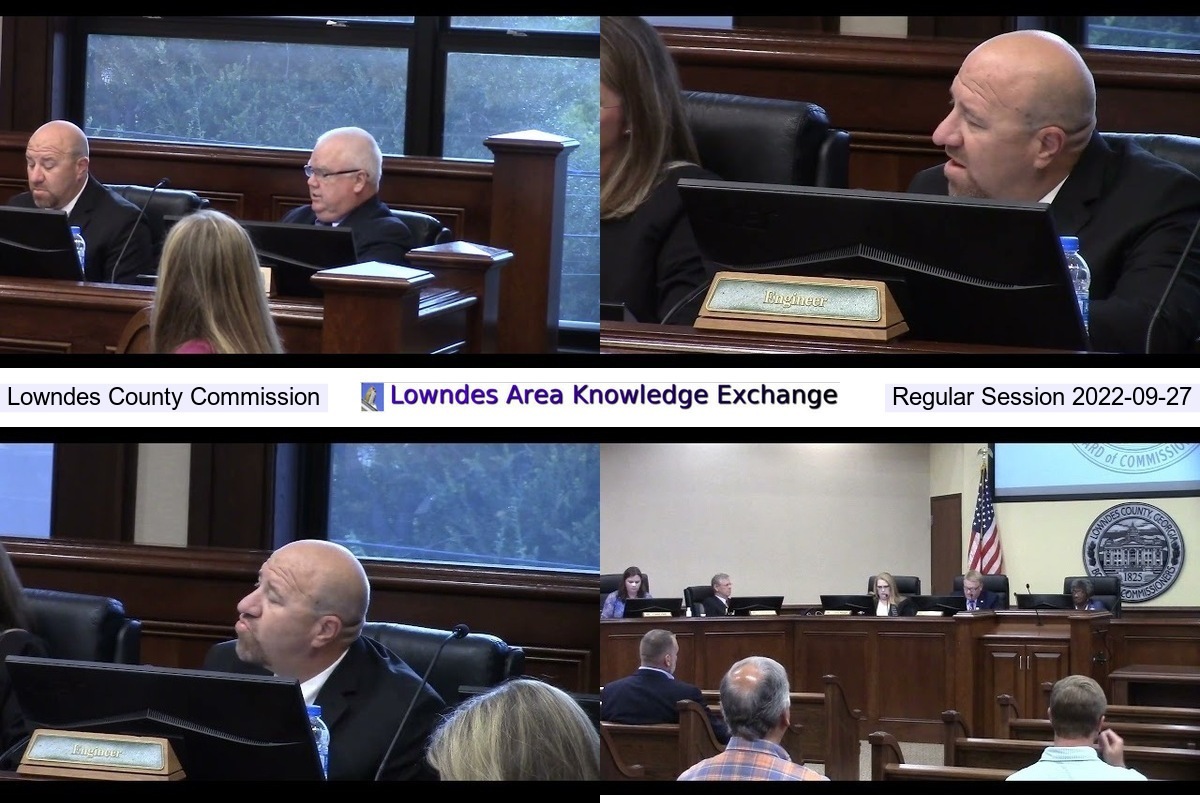 LAS, TIA, Facilties, Emergency @ LCC 2022-09-27
Below are links to each LAKE video of each agenda item, with a few notes by Gretchen, followed by a LAKE video playlist. See also the LAKE videos of the preceding morning's Work Session and the agenda and board packet.
Here's a LAKE video playlist:

LAS, TIA, Facilties, Emergency @ LCC 2022-09-27

Video by for Lowndes Area Knowledge Exchange (LAKE),
Valdosta, Lowndes County, Georgia, .
-jsq
Investigative reporting costs money, for open records requests, copying, web hosting, gasoline, and cameras, and with sufficient funds we can pay students to do further research. You can donate to LAKE today!
Short Link: