A busy agenda for 8:30 AM Monday morning, with voting 5:30 PM Tuesday, includes especially taxes, and alcohol, sewer, twice, education, extension agents, Prison Work Details, and Architectural Services for Lowndes County Fire Station #5 – Bemiss Road Fire Station Alterations and Additions.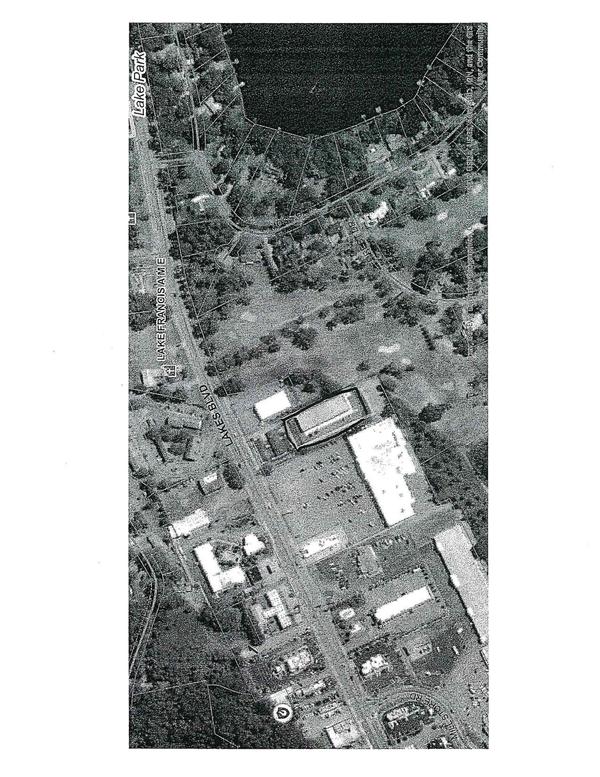 Aerial Map for Uncle Carlo's Italian Ristorante, 1024 Lakes Blvd., Lake Park, GA.
Plus appointment of a new County Clerk, Belinda Lovern, and Deputy Clerk, Sabrina Denson. No posting of the positions is mentioned.
The Lowndes County Commission is Repealing Approvals Authorizing the Tax Commissioner to Waive Penalties and Interest, apparently because of a Tax Commissioners' Back Wage Settlement with Department of Labor.
After last year's vote of the people to ask the Georgia legislature to make the Tax Assessors appointed, not elected, the legislature did that. Now the County Commission is setting the number of Assessors at three, with initial staggered terms of 3, 4, and 5 years, and after that 3 years for each.
This is after two weeks ago the Lowndes County Commission rolled back the tax millage rate slightly.
Here is the agenda. The entire board packet, together with the Minutes of the meetings of two weeks ago (Work Session, Millage Hearing, and Regular Session) is on LAKE website.
LOWNDES COUNTY BOARD OF COMMISSIONERS
PROPOSED AGENDA
WORK SESSION, MONDAY, AUGUST 24, 2020, 8:30 a.m.
REGULAR SESSION, TUESDAY, AUGUST 25, 2020, 5:30 p.m.
327 N. Ashley Street – 2nd Floor
-jsq
Investigative reporting costs money, for open records requests, copying, web hosting, gasoline, and cameras, and with sufficient funds we can pay students to do further research. You can donate to LAKE today!
Short Link: