Education, Extension, Prisoners, Fire, Water, Sewer, Nelson Hill, Wages, Taxes, Clerk @ LCC 2020-08-24 [Up]
LAKE blog posts:
Documents received 4:31 PM, Friday, August 21, 2020, in response to a LAKE open records request.
LAKE looks forward to these documents being posted on the county's own website along with the agenda.
Below are images of each page.
-jsq
Investigative reporting costs money, for open records requests, copying, web hosting, gasoline, and cameras, and with sufficient funds we can pay students to do further research. You can donate to LAKE today!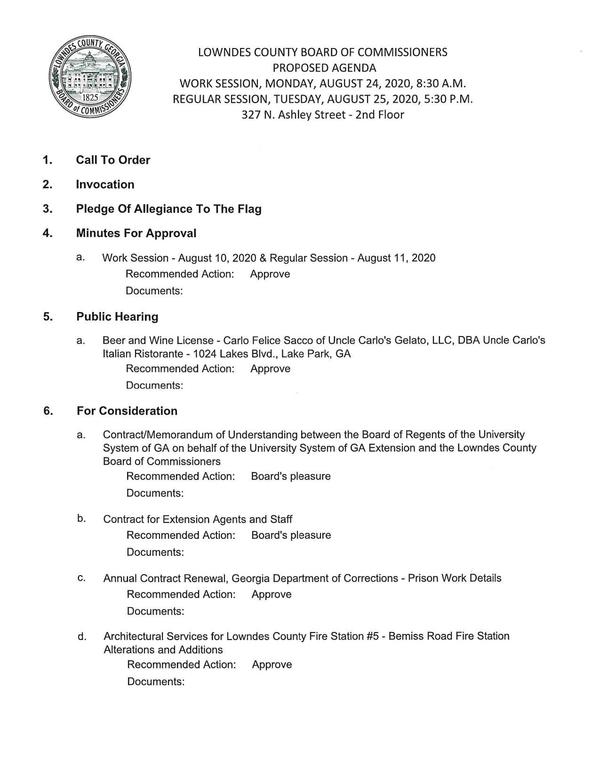 Alcohol, education, county agents, prisoners, fire
PDF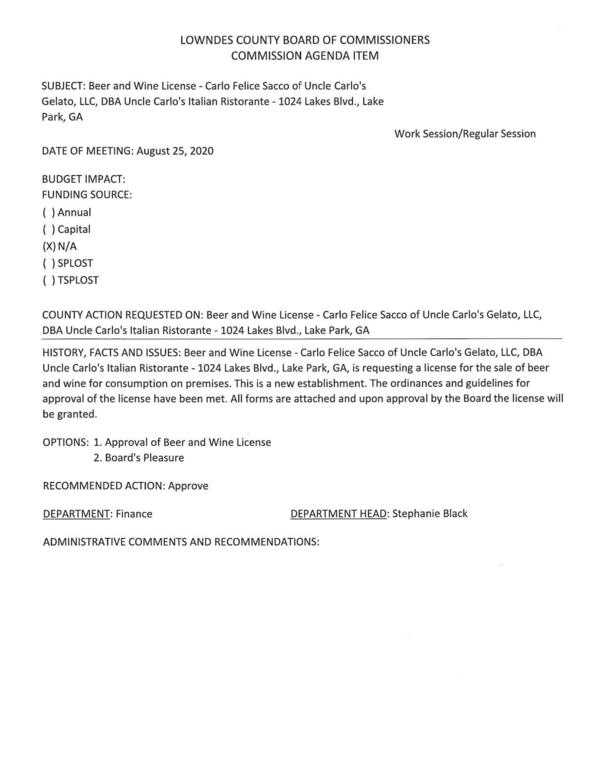 New establishment, beer and wine.
PDF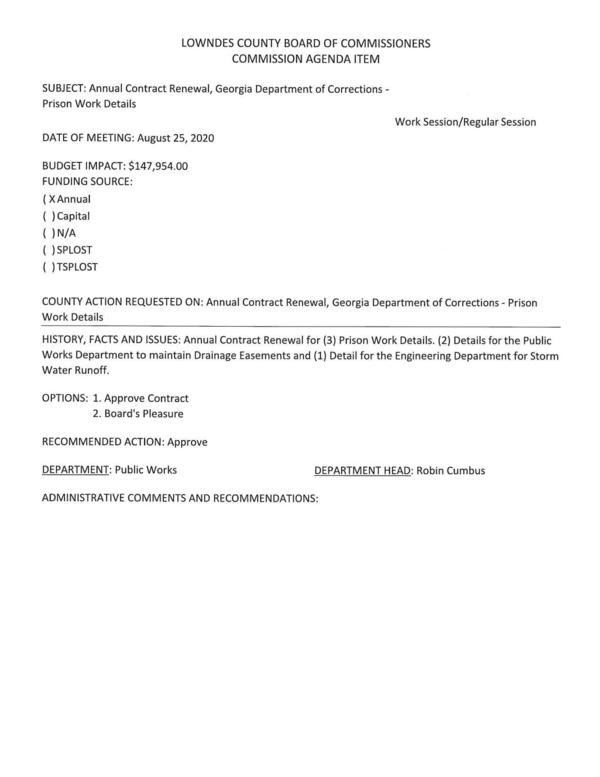 BUDGET IMPACT: $147,954.00
PDF

BUDGET IMPACT: $-32,000.00
PDF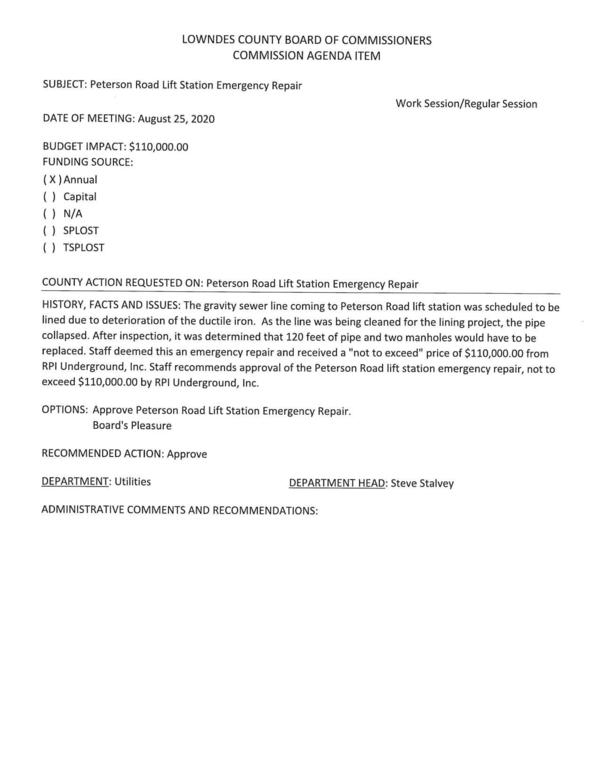 BUDGET IMPACT: $110,000.00
PDF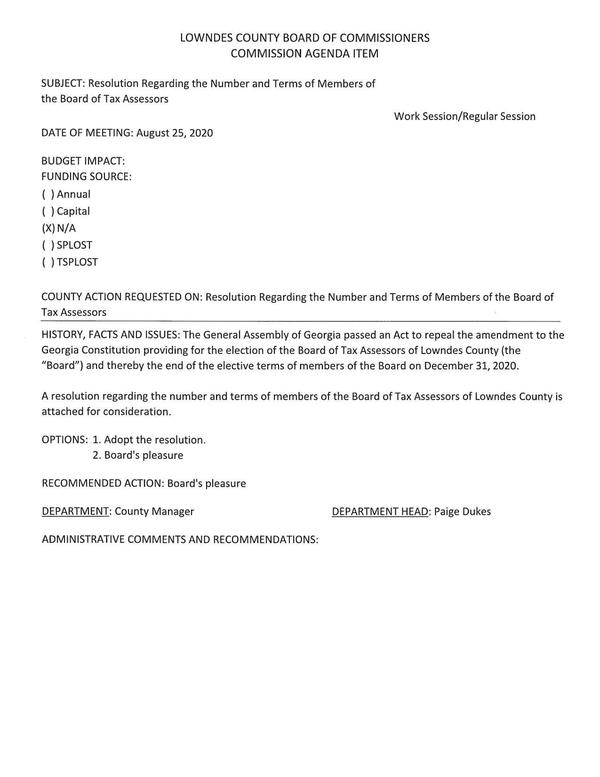 GA legislature repealed special constitutional clause for election of Lowndes Tax Assessors
PDF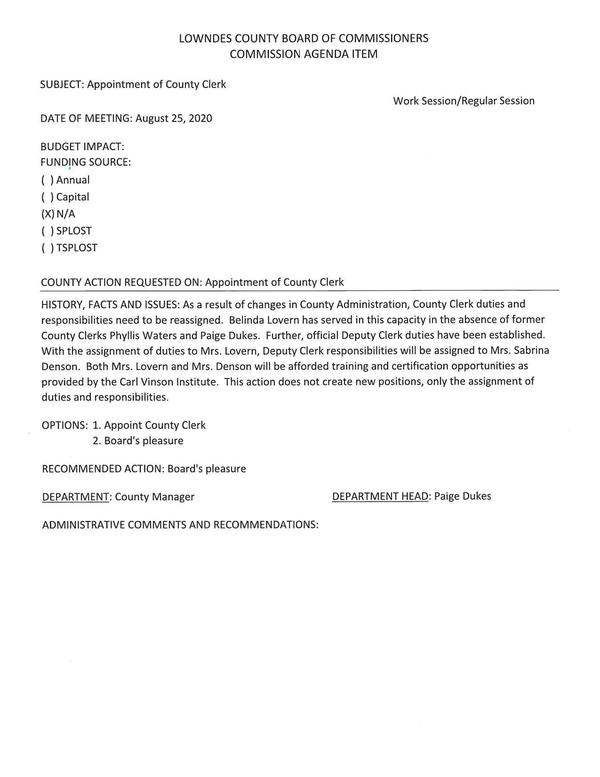 County Clerk Belinda Lovern, Deputy Clerk Sabrina Denson
PDF