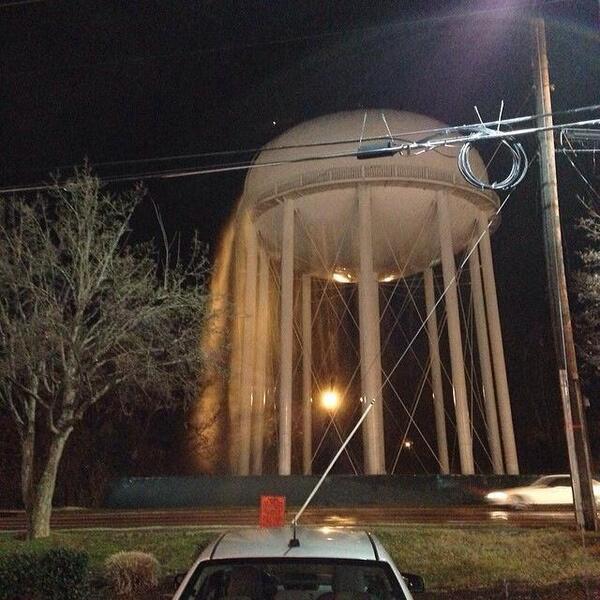 Less than two years after Southern Company CEO Tom Fanning assured us
It is not in a seismic-sensitive area.
Fanning also claimed the technology was safe, before SO failed to get a reactor vessel from Savannah to the site, and before a renewed scandal revealed Korea's document-forging Doosan supplies that "safe" nuclear technology. How safe will Plant Vogtle be in a bigger earthquake? How safe is it even without an earthquake? Not safe for the ratepayers or the taxpayers of Georgia or the U.S.
Mark Sandritter wrote for SBNation yesterday, Augusta National water tower leaking after Georgia earthquake, per report,
A 4.4 magnitude earthquake hit Augusta, Ga. on Friday and the impact may have caused damage to a water tower located near Augusta National Golf Club. The tower, which can be seen on scenic shots during the Masters, is leaking, according to WRDW News 12.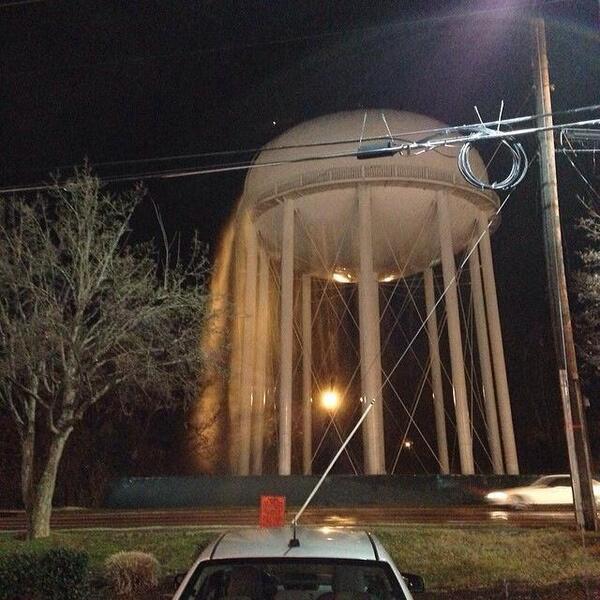 Why do Southern Company and its biggest component company Georgia Power continue betting the farm on a bad nuclear bet?
Listen to what Tom Fanning said right after "not in a seismic-sensitive area":

Earthquake busts August water tower: what about Plant Vogtle?
Video by John S. Quarterman for Lowndes Area Knowledge Exchange (LAKE),
Shareholder Meeting, Southern Company (SO),
Callaway Gardens, Pine Mountain, Georgia, 23 May 2012.
Recall, as apart from Fukushima, Plant Vogtle is not on a coastline. It is some 130 miles inland, 220 feet above sea level. It is not in a seismic-sensitive area.

And the technology that we're employing, the Westinghouse AP1000 is the newest, safest, technology on the planet.
Here's an AP1000 reactor for Plant Vogtle train-wrecked between Savannah and Augusta in December 2012: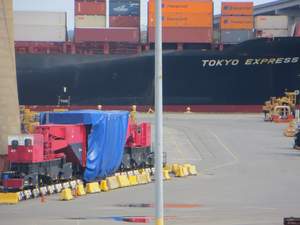 Here's that same reactor vessel sitting unprotected at Savannah port a month later.
Westinghouse contracted for major equipment for those Plant Vogtle AP1000 reactors from Doosan of South Korea, which forged documentation that shut down "a host of nuclear reactors" in Korea, causing South Korea's Prime Minister to say:
"Those found to be involved in wrongdoing or corruption must be sternly punished by the law, regardless of their rank and status."
That's because this corruption has been going on for more than 10 years, with Doosan just the tip of the Korean nuclear corruption iceberg. Previously Korea let the former chairman of Doosan Group off the hook for embezzling $31.2 million. Why? Because Chairman Park Yong-sung won the 2018 Olympics to Korea.
Add in the budget-busted Kemper Coal that Mississippi PSC won't tolerate anymore, and maybe we should award Southern Company the Olympics of bad bets!
-jsq
Short Link: