SO CEO Tom Fanning used Julia O'Neal's question about cost overruns to tout the alleged benefits of Kemper Coal, which include selling CO2 to oil companies to pump into the ground to produce more oil. He didn't mention that oil is then burned to produce more CO2.
And that Mississippi lignite coal he said would otherwise stay in the ground? Yes it and its CO2 would stay there if SO would get on with solar instead of coal.
Before her question, he had not said much about that project, mostly this about Major Projects, at 29 minutes and 28 seconds in SO's own video of the 22 May 2013 Southern Company Stockholder meeting. You'll have to skip there manually, because of the SO's video format. SO prohibited "unauthorized" videoing, so we don't have the usual LAKE video on YouTube.
I always call out Vogtle and Kemper County. Both projects are going to serve our customers for decades to come. We've had some challenges with Kemper. We'll probably talk about those later. But when I think about the value that these projects will bring, I think our customers, and the economy of the southeast, will be benefited for decades. And we're very excited about the progress we're making on both of those.
It's curious he mentioned SO's flagship coal and nuclear projects without saying coal or nuclear. And if by "progress" he means 19 months late and about $1 billion over budget at Plant Vogtle, I don't think that word means what he thinks it means.
However, I guess he got over Betty Liu of Bloomberg linking Kemper and Vogtle, since he did it himself. He did it again later, too.
Questions and Answers
At 49 minutes and 7 seconds, Fanning started Questions and Answers by asking questioners to stick to 3 minutes or less.
I understand we have a variety of questions here today. And we welcome everybody that wants to have something to say. But let's be respectful of each other's time.
He made no such request of himself.
Julia O'Neal's question about Kemper Coal cost overruns
At 49 minutes and 43 seconds, the first question was from Julia O'Neal of Ocean Springs Mississippi with 1 share representing Danny Orrock.
Mr. Fanning, you have often said Southern Company uses four metrics to decide if a product is good for the company and the customers: it must be clean, safe, reliable, and affordable. One worker has died at the Kemper County Plant in Mississippi. And Mississippi Power just took a $333 million after-tax loss from cost overruns. Vice President Tommy Anderson could not testify that the plant would work or operate from day one. And both he and CEO Ed Day have recently lost their jobs. The Mississippi Business Journal recently analyzed rates before the cost overruns and found the plant would raise rates by nearly 50%. So can you justify the Kemper Plant on your metrics?
Tom Fanning's Answer
Fanning's answer started at 50 minutes and 56 seconds.
Yes m'am I sure can, and thank you for travelling from Ocean Springs.

So let's describe the plant a little more fully. This is a very exciting development; we're very proud that this is a technology that we developed at the Wilsonville facility, and it's been around ten years or so. It's an integrated coal gasification technology. And it uses lignite, a native Mississippi fuel that otherwise would go unused.

And what we do is we take the lignite; we move it into this gasification technology. In a reduced oxygen environment we reduce the coal to a synthesis gas. The synthesis gas then goes through a series of filters. With the filters we will remove CO2, carbon dioxide. In this case, we will remove enough CO2 to where the carbon footprint from this coal-based generation resource is less than natural gas. With the remaining synthesis gas, we produce electricity.

With the carbon dioxide that some people think of as a waste stream; it actually has tremendous value, because what we've done now is we've struck two long-term contracts to take the carbon dioxide and produce more domestically-produced oil. That's called enhanced oil recovery processes.
He didn't say with whom SO had contracted. BP, maybe, of Gulf of Mexico and Caspian Sea pollution fame? Or maybe Exxon, of the Exxon Valdez disaster and the Arkansas tar sands spill? Or some other leaky oil company? In any case, how is it clean if the CO2 scrubbed ends up fracking for more oil to burn to produce more CO2?
What's interesting about the project is that; you quoted a 50% price increase. I know some people have been running around saying it could be as high as 60%. Well that in fact is not what's gonna happen. The net price increase will be about 19%. And that price increase will last for seven years, or at least that's the intent of the deal. So if you look at it over seven years, it represents about 2.75% annual price increases to get this plant.
This is called super-CWIP, automatic Construction Work in Progress (CWIP) increases. Only a few states allow any kind of CWIP. Georgia has it for the new nukes at Plant Vogtle, since SB 51 of 2009, and Georgia Power also raises rates to pay for natural gas plants. Why do we put up with that?
I get price decreases in my electric bill because of my solar panels, and in less than ten more years they'll be completely paid off. Plus, they require no fuel to run and produce no CO2. And there's plenty of private financing wanting to get into solar. But not so much in Georgia, because of that antique 1973 Georgia Territorial Electric Service Act that SO and Georgia Power don't want to change. If they got out of the way on changing that law, you'd be more likely to be able to afford solar power.
And that ignores the economic value of the energy. This is fascinating! When you look at the capital cost of the plant it looks like a nuclear plant, and when you look at the energy cost of the plant, it also looks like a nuclear plant. Because the CO2 has value we get paid to deliver it and it serves to offset the cost of the fuel. When you look at a nuclear plant as a capital cost, $4500 bucks per megawatt or something like that, and produces energy at about a buck per million BTU. I always like to compare it to natural gas. So a nuke would be about a buck per million BTU. We believe Kemper County would be somewhere between a dollar and a dollar and a quarter per million BTU.
And what's SO's current nuclear project? The concrete-cracked new nukes at Plant Vogtle, so once again Fanning tied together Kemper and Vogtle. Also notice he shifts from megawatts to BTUs; that makes it harder to compare to solar.
Not doing Kemper County in Mississippi would expose Mississippi to 70% of its energy being derived from natural gas. We don't think that's an attractive solution long-term for Mississippi. And when we consider the energy savings that Kemper will give us, that 2.75% will be reduced about a percent annually. So the facts are that Kemper County will serve Mississippi's customers well for decades to come.
Actually, not doing Kemper Coal would expose SO to getting on with solar.
He talked for almost four minutes before he finally got to the main point of Julia O'Neal's question.
Now, we do have a cost overrun. Nobody is happy about that.
Standard & Poor's wasn't happy about that. Two days after the stockholder meeting, S&P lowered its outlook from stable to negative. SO's stock already started dropping during the meeting, and its continued decline may have been related to Ray Henry's AP story about another Fanning answer about Kemper Coal.
We are taking that for our account. The settlement agreement that we have entered into with the Mississippi Public Service Commission, afforded by legislation that was passed out of the House and the Senate in Mississippi, provides for recovery of up to $2.4 billion, and recovery of the mine, and recovery of the CO2 pipeline, all of that is included in rates.
What a sweet deal! For SO, not for you. If you build an office building or a factory, can you charge your customers for cost overruns and get the state to say they have to pay and they can't go anywhere else to buy what you're selling? Nope, but Mississippi Power and Southern Company can.
What they were settling was Mississippi Power sued the state because the state PSC previously didn't approve super-CWIP.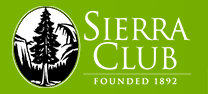 The MS PSC didn't do that because Mississippi Sierra Club, AARP, and other concerned organizations objected. Mississippi Power took it all the way to the MS Supreme Court, with MS Sierra Club opposing it all the way. Julia O'Neal is with the MS Sierra Club; no doubt Fanning knew that.
Additionally, costs above $2.4 billion to $2.88 billion will be securitized by bonds issued by the state, so in essence we won't earn any return on those, but we won't lose any investment between $2.4 and $2.88.
"We" as in Southern Company and its stockholders, but if you happen to live in Mississippi your taxes probably pay for those bonds.
The amount of overrun that you've just quoted, correctly, is the amount of the estimate right now above $2.88. Mississippi customers will not see a penny of price increase as a result of our own overrun. We are being accountable and honoring the commitment that we made to the Mississippi Public Service Commission earlier this year.
SO is being accountable because it couldn't squeeze any more CWIP out of the state of Mississippi, and it wasn't for lack of trying.
Thank you very much. Next question.
He ended at 55 minutes and 12 seconds, for four minutes and 8 seconds. Good thing he didn't hold himself to the same standards as his questioners. That worker who died? He never mentioned that. Clean? Nope. Safe? Only if you don't mention worker deaths or the effects of that reused CO2. Affordable? S&P doesn't think so. Reliable? Compared to low-maintenance solar power?
Maybe Georgia's legislature will wise up and at least do what MS PSC did about Kemper Coal: cap cost overruns at Plant Vogtle, as HB 267 would have done. As S&P said:
…if similar issues arise at Georgia Power, the company's rating could be downgraded.
Hm, maybe then SO would have to think again about solar power.
-jsq
Short Link: