Driving north Friday, the temperatures kept getting hotter. John C. Griffin recorded these temperature signs, used here by permission. Friday 29 June 2012: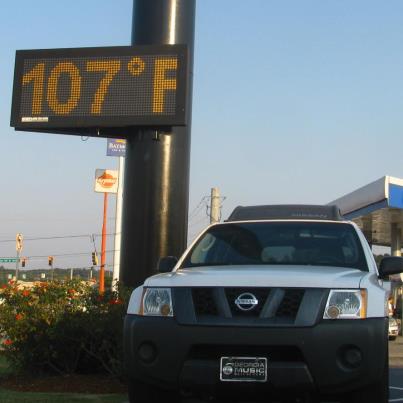 Record heat wave with triple digits in Macon, Georgia on Riverside Drive at Arkwright Road
Photography by John Griffin (c) 2012 All Rights reserved
I can attest it was still over 100 in Macon after dark Friday.
And it only got worse Saturday 30 June 2012: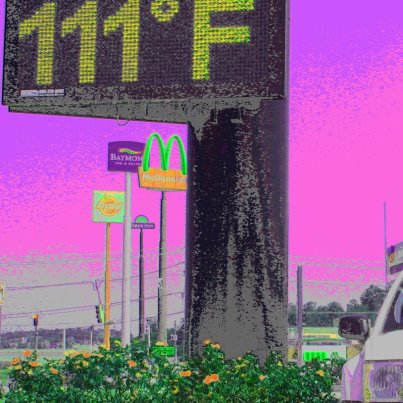 Arkwright Road at Riverside Drive – I-75 Exit 169 – Macon, Georgia Record Heat Wave
Photography (c) John Griffin All Rights Reserved
That's 107 on Friday and 111 Saturday in Macon, where the previous record high for June was 106.
You know, Macon, where Georgia Power is still "studying" and "experimenting" with solar power. Solar power that continues to generate in the heat with no water use. Solar power that Continue reading →