So what is Georgia Power afraid of that made their CEO Paul Bowers double down on old-style baseload? Competition, that's what! What could be more scary in the power-monopoly state of the 1973 Territorial Electric Service Act?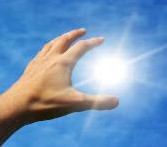 On one side, Georgia Power faces GaSU and its 80 or 90 MW solar plant proposal. Walter C. Jones wrote for OnlineAthens 24 September 2012, Proposed solar company could stir up Georgia's utility structure,
A proposal from a start-up business promises to lower electricity rates by rebating profits to customers if given a chance to compete as Georgia Power Co.'s "mirror image."

To proceed with its long-range plan of developing 2 gigawatts of solar power, the start-up, Georgia Solar Utilities Inc., wants to start by building an 80-megawatt "solar farm" near Milledgeville as soon as it gets a green light from the Georgia Public Service Commission. GaSU filed its request last week, and as of Monday, it's still too fresh for public evaluation.

So radical is the proposal that spokespersons for Georgia Power and the Georgia Solar Energy Association said they still were evaluating it and could not comment.

Groups that normally advocate for customers also are staying quiet.

GaSU executives recognize such a big change won't come easily.
Continue reading