The Lowndes County Commission took seventeen minutes to do the people's business at its Regular Session, Tuesday, August 9, 2022.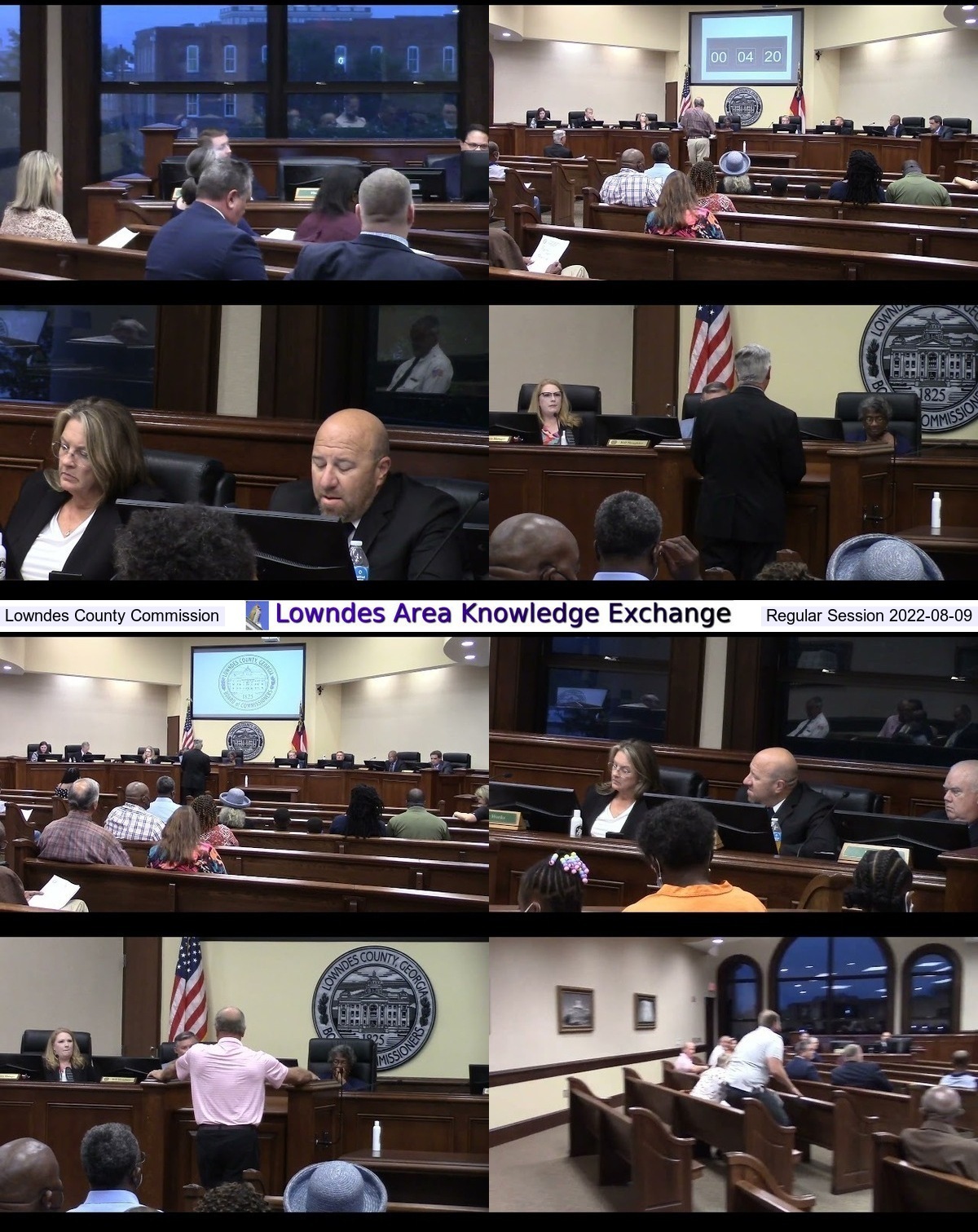 The Flannigan rezoning was withdrawn by the applicant. Perhaps they thought that without a more complete plan, the rezoning would be denied and then they couldn't come back for a year. By withdrawing, they do not have to wait to come with a new, more complete proposal.
The Boring Pond Lane abandonment actually had a speaker for, who previously had trouble putting in a fire break for a prescribed burn.
They're planning a November "mid-year pre-retreat".
The maintenance supervisor for Kinderlou subdivision praised the good service that he got from the Utilities department on a Friday evening when there was a water main break.
Here are links to each LAKE video of each agenda item, followed by a LAKE video playlist. See also the board packet, the LAKE videos of the Work session, and the agenda.
Here's a LAKE video playlist:

Videos: Rezoning, Roads, Communications, Water leak @ LCC Regular 2022-08-09
Lowndes County Commission Regular Session, Valdosta, Lowndes County, Georgia, August 9, 2022.
Videos by Gretchen Quarterman for Lowndes Area Knowledge Exchange (LAKE).
-jsq
Investigative reporting costs money, for open records requests, copying, web hosting, gasoline, and cameras, and with sufficient funds we can pay students to do further research. You can donate to LAKE today!
Short Link: