At the recent Lowndes County Commission Regular Session, County Manager Paige Dukes in her Reports mentioned many then-upcoming events, two of which are still coming, and may be of public interest:
2021-09-21, 4:30 PM, at Georgia Beer Co.: Meet and greet for new Executive Director, David DiSalvo, of Valdosta-Lowndes Conference Center and Tourism Authority. https://www.linkedin.com/in/david-j-disalvo-9048b24
2021-09-28, 6PM, in Commission Chambers: Comp Plan stakeholder meeting just after next LCC meeting, Most recent draft of Comprehensive Plan was on Commissioners' desks; is available electronically (where?).
None of these events are on the lowndescounty.com online calendar.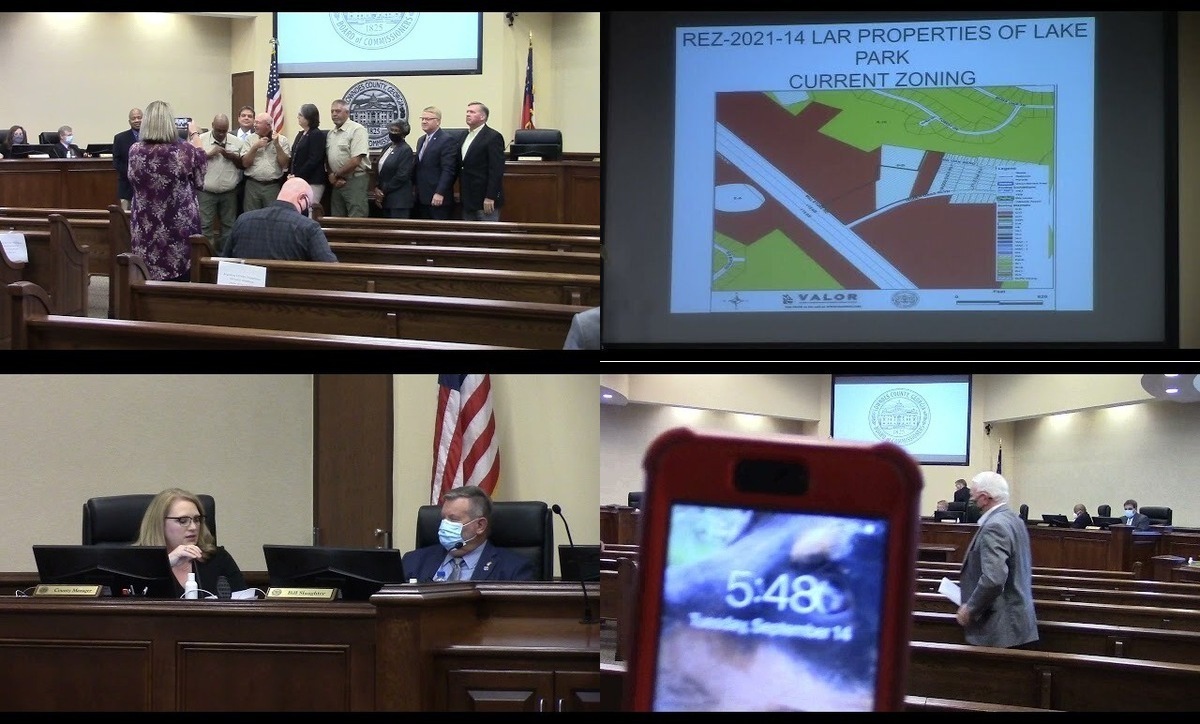 Code Enforcement, RV Sales, Reports, End time
Below are links to each LAKE video of each agenda item with a few notes, followed by a LAKE video playlist. See also the LAKE videos of the previous morning's Work Session, the agenda and board packet. Also the agenda for the preceding Planning Commission meeting, and the LAKE videos of that GLPC meeting. the agenda and board packet,
Here's a LAKE video playlist:

Code Enforcement Appreciation and new Tourism Authority Director @ LCC Regular Session 2021-09-14
Valdosta, Lowndes County, Georgia.
Videos by Gretchen Quarterman for Lowndes Area Knowledge Exchange (LAKE).
-jsq
Investigative reporting costs money, for open records requests, copying, web hosting, gasoline, and cameras, and with sufficient funds we can pay students to do further research. You can donate to LAKE today!
Short Link: