As promised, there is an updated Work Book online, dated February 29, 2016.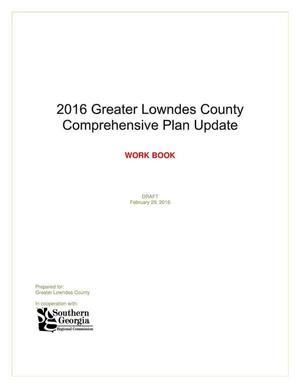 As Ariel Godwin also promised, the SGRC website says:
The next workshop will be Monday, March 7, 2016, 5:00-7:00 p.m. at the SGRC office, 327 W. Savannah Ave., Valdosta, GA.
It will be interesting to see if this version of the Work Book for the 2016 Greater Lowndes County Comprehensive Plan Update contains any changes about the issues Greg Odom raised last month (22 February 2016) about road paving, trees, and reducing expense to the county. And LAKE will be at the meeting with the video camera.
-jsq
Short Link: