Within hours in response to an open records request she took over the telephone,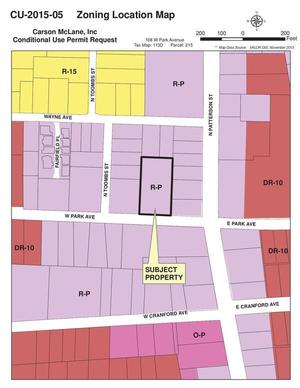 Valdosta City Clerk Teresa Bolden sent PDF of the packet materials for the six Valdosta items for tonight's GLPC meeting, at no charge, including all the maps. See below those six Valdosta items linked into a copy of agenda: a funeral home, a radio station, a church accessory, a community commercial rezoning, an amendment to a Planned Development, and City of Valdosta sign regulations changes.
The change to the Withlacoochee River Wastewater Treatment Plant remains invisible, because, since it's in the Lowndes County part of the agenda, the City of Valdosta can't divulge it. The materials for the county subdivision rezoning after the old US 41 N widening. and the Moody Activities Zones (MAZ) Text Amendments are also linked into the agenda below.
-jsq
Greater Lowndes Planning Commission
Lowndes County City of Valdosta City of Dasher City of Hahira City of Lake Park
REGULAR MONTHLY MEETING
AGENDA
Lowndes County South Health District Administrative Office
325 West Savannah Avenue
Monday, November 30, 2015 * 5:30 P.M. * Public Hearing

FINAL ACTION by the Lowndes County Board of Commissioners
Tuesday, December 8, 2015
Lowndes County Judicial and Administrative Complex
Commission Chambers, 2nd Floor
327 North Ashley Street, Valdosta, Georgia
5:30 p.m.
Point of Contact: Jason Davenport, County Planner, (229) 671-2430

TXT-2015-01 Lowndes County Board of Commissioners
(Tabled from the May 26th & June 29th, July 27th, and October 26th GLPC meetings)
ULDC Text Amendments- Main Focus: Moody Activity Zoning Districts (MAZ) and other regulations, including but not limited to residential dwellings, family ties land divisions, the Valdosta Regional Airport Overlay, etc., and the updated adoption of the Lowndes County Zoning Map

Update 2015-12-02: comparison table, TRC, Chamber.

REZ-2015-19 Fred and Martha McGill
Property Location: 4900 A-G Tillman Crossing Road, Hahira, Georgia
Request to rezone 17.70 acres from its present P-D Non-Residential/condition (Planned Development) zoning district and R- 1 (Low Density Residential) to P-D Non-Residential (Planned Development) zoning district
REZ-2015-20 City of Valdosta
Property Location: Wetherington Lane, Valdosta, Georgia
Request to amend a previously approved application

No Packet materials.

FINAL ACTION by the City of Valdosta Mayor-Council
Thursday, December 10, 2015
Valdosta City Hall, 216 E. Central Street, Valdosta, Georgia
Council Chambers, 2nd Floor
5:30 p.m.
Point of Contact: Matt Martin, City Planning and Zoning Administrator (229) 259-3563

2016 GLPC Meeting Schedule
Election of Vice Chair-Calendar Year 2016
Short Link: