Both LCC meetings Tuesday, plus Development Authority 10AM, Chamber members to be Heard 3:30PM, and Board of Elections 4:30PM, before the Commission votes 5:30 PM.
Update 2015-09-08: LAKE did what the county staff didn't: turned a mound of paper into electronic format and posted it. The added material is for the Shiloh Road Roundabout (county has to maintain lighting and landscaping) and the bids for the Bevel Creek and Coleman Road lift stations. Except there's no bid from Xylem for replacing the Coleman Road pump. Did they not bid, or did the Clerk's office not supply that bid? (Also updated links to other meetings in first line of this post.)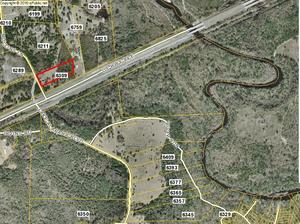 The Lowndes County Commission will consider a church rezoning on Mullins Road that's so close to a county water line near the Lake Alapaha development on the Alapaha River that the County staff felt they had to warn the applicant. Bid awards for the utilities extension to Lowndes Middle School is on the agenda as South Perimeter Road Utility Extension, and it appears staff may have outsourced this million-dollar decision to Lovell Engineering. Utilities also wants $38,930.50 for Bevel Creek and $35,144.20 for Coleman Road for new Wilo lift station pumps. Their one-paragraph writeups sound like a good deal with substantial savings, but they reference multiple quotes which were not included. Where are those quotes? (They were on paper; see above.)
The county staff also wants wants a roundabout for Shiloh Road! Next they'll be wanting speed humps on county roads they've made unsafe by paving (don't hold your breath).
Here's what LAKE got online for the commission packet and the Lowndes County Commission agenda. See also the LAKE videos of the preceding Planning Commission meeting.
LOWNDES COUNTY BOARD OF COMMISSIONERS
PROPOSED AGENDA
WORK SESSION, TUESDAY, SEPTEMBER 8, 2015, 8:30 a.m.
REGULAR SESSION, TUESDAY, SEPTEMBER 8, 2015, 5:30 p.m.
327 N. Ashley Street – 2nd Floor
-jsq
Short Link: