"People would have a lot more confidence in the government if they understood it and they could see it happen," said Gretchen Quarterman this morning on drive-time radio. She used last night's Brookhaven apartment building rezoning public hearing in Lake Park to illustrate: local landowners have property rights and there was a lack of communication between the developers of a proposed apartment building, the Lake Park city government, and the neighbors.

She also talked about jobs, including in local agriculture. For example, she ran the 2014 South Georgia Growing Local Conference. Money spent on local agriculture supports the local economy, not companies far away.
She talked about stewardship of resources, including preserving local property and environment from the Sabal Trail natural gas pipeline. She advocated resolutions or ordinances by local government to protect local property and safety, especially if many local governments in various counties could work together.
Radio host Chris Beckham reminded listeners that Gretchen already serves on the appointed Zoning Board of Appeals (ZBOA) and she reminded listeners that she has been videoing Lowndes County Commission meetings for years and putting them on YouTube, and the county could do that themselves.
She complimented the current county government for their first responders and for the recent multi-day budget review. She said she was glad she went to that so she would be prepared to take office, and she had a calling to serve.
Chris Beckham reminded everybody Lowndes County Commission District 5 is vacant because the former incumbent John Page decided to run for Georgia State Senate and since the terms would have overlapped he thereby vacated the seat. Gretchen decided to run the next day in the resulting Special Election, which is a nonpartisan race on every ballot May 20th. As soon as the election results are certified by the Board of Elections, the winner will immediately take office.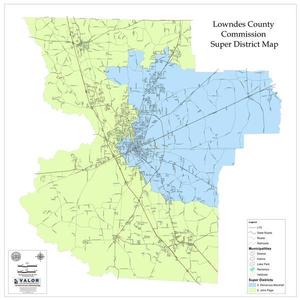 You can vote early this week and next at the Board of Elections or on May 20th at your polling place; see My Voter Page by the Georgia Secretary of State for where that is and which districts you're in for this and other races. County Commission District 5 is the west Superdistrict, including all of Hahira, Remerton, Lake Park, Clyattville, half of Dasher, and much of Valdosta. This Special Election is, on all three ballots for May 20th: nonpartisan, Democratic, and Republican. It's the very last thing on the ballot, but definitely not the least, as one of five voting positions on the only elected body that represents all of Lowndes County.
As most readers of this blog already know, Gretchen is one of the principals of LAKE, and LAKE supports Gretchen Quarterman for Lowndes County Commission District 5. For more information, see gretchenforlowndes.com.
Here's the video:

Gretchen Quarterman on Chris Beckham radio show 2014-04-29
Video by Gretchen Quarterman for Lowndes Area Knowledge Exchange (LAKE),
Valdosta, Lowndes County, Georgia, 29 April 2014.
-jsq
Short Link: