Seen today on Recent clear cutting in north of Lowndes County:
In the Northwest and Southwest of the most westerly boundary line of Nelson Hill Subdivision there are two well sites that had been previously deeded to Lowndes County for Deep Wells for Lowndes County Water Supply due to the problems at that time with the Well at Stone Creek location. However the test bore water samples came back with negative results due to surface water contamination entering the aquifer from all the fractures in the fragile lime stone basin and active sinkholes in that area, there is a sinkhole less than half of a mile south from where the test bores were done and it's probably 90 feet deep. All this boarders the subject site Moody Housing.
So let's look on the west side of the remainder of the Nelson Hill site, parcel 0071 006B. There are two cutouts, each about 50 feet square or 2500 square feet or 0.057 acre. Trying to select those in the online tax assessors maps, we get:
No data found for parcel 0071 006C, contact Assessor's Office for more information.

No data found for parcel 0071 006D, contact Assessor's Office for more information.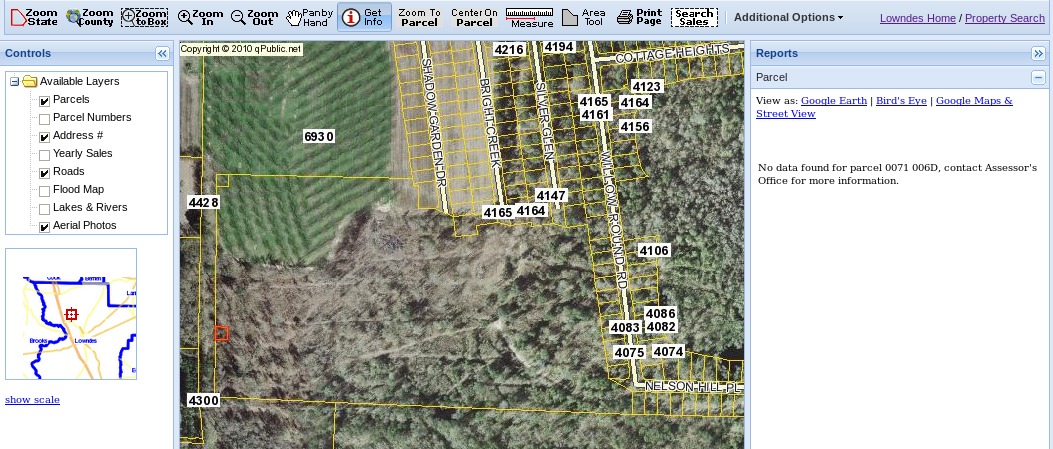 So I contacted the tax assessor office. They said those parcels don't actually exist any more. They were added into another parcel. After a bit the first person said they were added into 0071 006B, but she'd have to transfer me to the mapping department to find out more.
So those square plots were split out of land owned by David and Lorena Clyatt, which you can see in the parcel card for 0071 006B.
In 2008, two remote well sites, 0.754 acres each, still in the Clyatt name, were split out. According to deed book 3636 page 295 they were transferred to NELCO Inc.
However, according to deed book 3702 page 118 they were deeded from LLD LLC Development to Lowndes County.
But there's a note (she said) that says they couldn't transfer to Lowndes County, because already deeded to NELCO Inc. previously.
So they went into Nelco Inc. They were foreclosed, and went to Ameris Bank Now FLEMACLEY LLC owns it.
One of those well sites is actually visible at the top of the Zoning Location Map for REZ-2013-09 Moody Family Rezoning Request: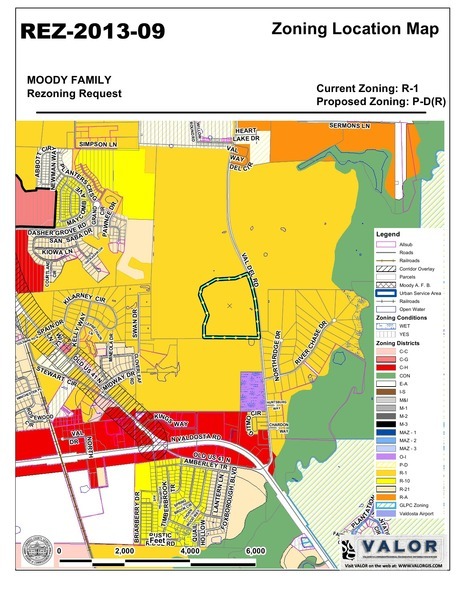 Both of those well sites are visible at the top of the Future Development Map for REZ-2013-09, plus Stone Creek in the lower left. Stone Creek's own well is not marked, but it's just across the railroad tracks from where Dasher Grove Rd joins Old US 41N.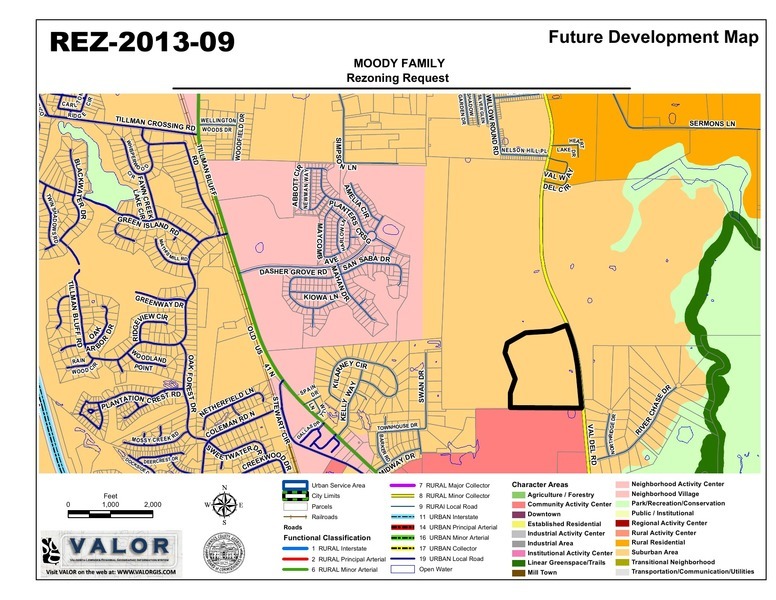 And of course we know the Phase Two site for Moody Family Housing has a big sinkhole on it and is in an aquifer recharge zone.
Now about those water tests….
Oh, is this that happened in Florida late last year what we want to happen here in the same aquifer?
-jsq
Short Link: