The engineering department utlity player, Jerry Wallace, is retiring.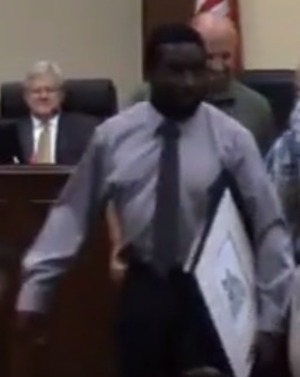 They approved everything they discussed at the previous morning's Work Session. See also the LAKE video of the Zika and mosquito control report from that Work Session.
Below are links to the LAKE videos plus a few notes for the Regular Session, August 9th 2016, of the Lowndes County Commission. They vote again tonight.
Here's a video playlist:

Videos: Jerry Wallace reitrement, ZBOA, Verizon, abandonment, landfill
Regular Session, Lowndes County Commission (LCC),
Video by Gretchen Quarterman for Lowndes Area Knowledge Exchange (LAKE),
Valdosta, Lowndes County, Georgia, August 9, 2016.
-jsq
Investigative reporting costs money, for open records requests, copying, web hosting, gasoline, and cameras, and with sufficient funds we can pay students to do further research. You can donate to LAKE today!