Five citizens spoke, on topics including the "horrible wretched smell" from ADS, the Sabal Trail pipeline, the proposed local charter school, and the board packet and the Alapaha River Water Trail. Chairman Bill Slaughter asserted there had been nineteen applicants for the Planning Commission appointment and seemed to think the public should be happy about that, having learned it presumably by telepathy. He didn't divulge who those applicants were, and the only one in the board packet (charming young white guy Brad Folsom)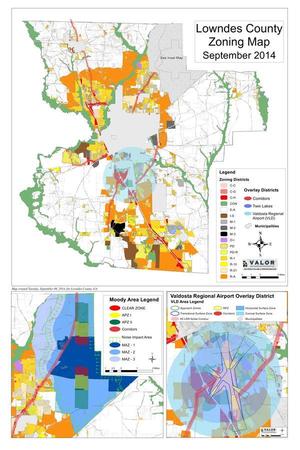 was appointed after somebody reminded the Chairman to at least get a motion first. They also appointed Commissioner Joyce Evans to the Georgia Department of Behavioral Health and Developmental Disabilities. On the GP Investments water rezoning, County Planner Jason Davenport didn't know whether there had been a dump site there or where the well would go, but they approved it anyway. They also approved the bookkeeping ULDC updates for Special Events, Zoning Map, Fees and they have since put the new zoning map online!
They approved unanimously the annual prisoner work detail contract without even mentioning the cost. And unanimously with no discussion they approved the Hahira extratorial request.
Here's the agenda with links to the videos and some notes. See also the board packet, obtained for you by LAKE through an open records request, and the LAKE videos of the previous morning's Work Session, which have quite a bit more information, including applicants for appointment speaking.
LOWNDES COUNTY BOARD OF COMMISSIONERS
PROPOSED AGENDA
WORK SESSION, MONDAY, SEPTEMBER 8, 2014, 8:30 a.m.
REGULAR SESSION, TUESDAY, SEPTEMBER 9, 2014, 5:30 p.m.
327 N. Ashley Street – 2nd Floor

Continue reading