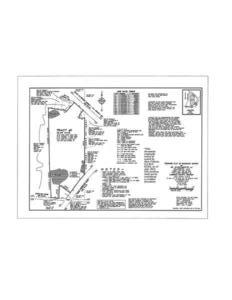 Here is the board packet for this morning's Work Session and Tuesday evening's Regular Session. First time I've ever seen one before they vote on it. I thank the county for that, and you can all see what they are considering.
Hoever, it cost me $33.50, because staff included all 385 pages of the ULDC, even though that (unlike the rest of it) is online on the county website.
They also delivered it only on paper, and only in black and white, even though the Planning Department produces all the land use maps electronically and in color. And they didn't deliver before the Work Session as I asked, even though obviously the board packet was assembled and delivered to the Board of Commissioners before then. The letter notifying me was sent at 15:37:59 GMT, which was 11:37:59 EDT today, well after the 8:30 AM Work Session.
From: Sabrina Raymond
Subject: Open Records Request
Date: Mon, 8 Sep 2014 15:37:59 +0000

Good Morning Mr. Quarterman,

Your open records request has been completed. The cost of the request is $33. 50. I tried contacting you by phone but I was unable to reach you.

Thank you,

Sabrina Raymond
Lowndes County Board of Commissioners
(229) 671-2400
Anyway, here is the board packet on the LAKE website. See also the videos of this morning's Work Session. And they vote Tuesday 5:30 PM.
-jsq
Short Link: