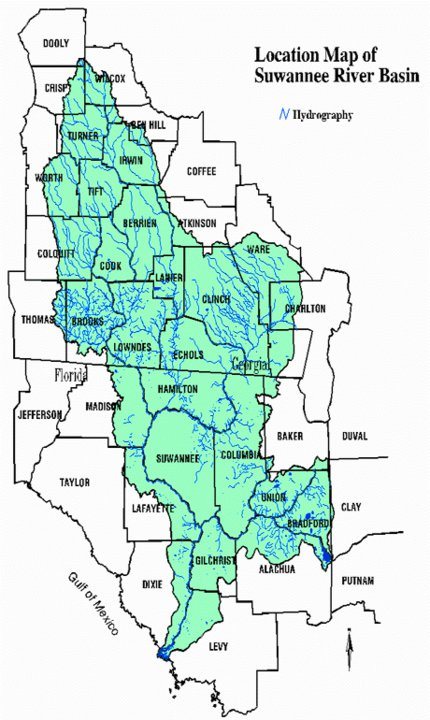 The VDT had a small front page headline yesterday: "Floridians warned about river contamination". That story was also heard in Florida, in Madison, Gainesville, and elsewhere, emphasizing something that Valdosta didn't mention: people live downstream of Valdosta's wastewater spill, all the way down the Withlacoochee and the Suwannee Rivers to the Gulf of Mexico. The story also made the AJC.
Green Publishing, Inc, which covers Madison, Lee, and Greenville, Florida, reported yesterday, ALERT: FLORIDA DEPARTMENT OF HEALTH WARNS OF POSSIBLE WASTEWATER CONTAMINATION: GA wastewater plan overflow may impact Withlacoochee and Suwannee Rivers.
TALLAHASSEE- The Florida Department of Health (DOH) today issued a caution to residents in the counties surrounding the Withlacoochee and Suwannee rivers. The Withlacoochee Water Pollution Control Plant in Valdosta, GA has overflowed into the Withlacoochee River, which flows south, connecting with the Suwannee River.
Other news venues carrying the story:
Continue reading