Update 2022-08-25: Videos: Hunter rezoning, insurance, objections to rejection of Beasley rezoning @ LCC Regular 2022-07-26.
This morning the Lowndes County Commission spent 3 minutes discussing insurance, mostly about defensive driving to get rates down. And 2 minutes discussing the previously-tabled 6.a. REZ-2022-13 Hunter Property, which seems to be really for 2 acres, not 7 acres. Rezoning notice signs are posted on both adjacent roads. The whole meeting took seven minutes.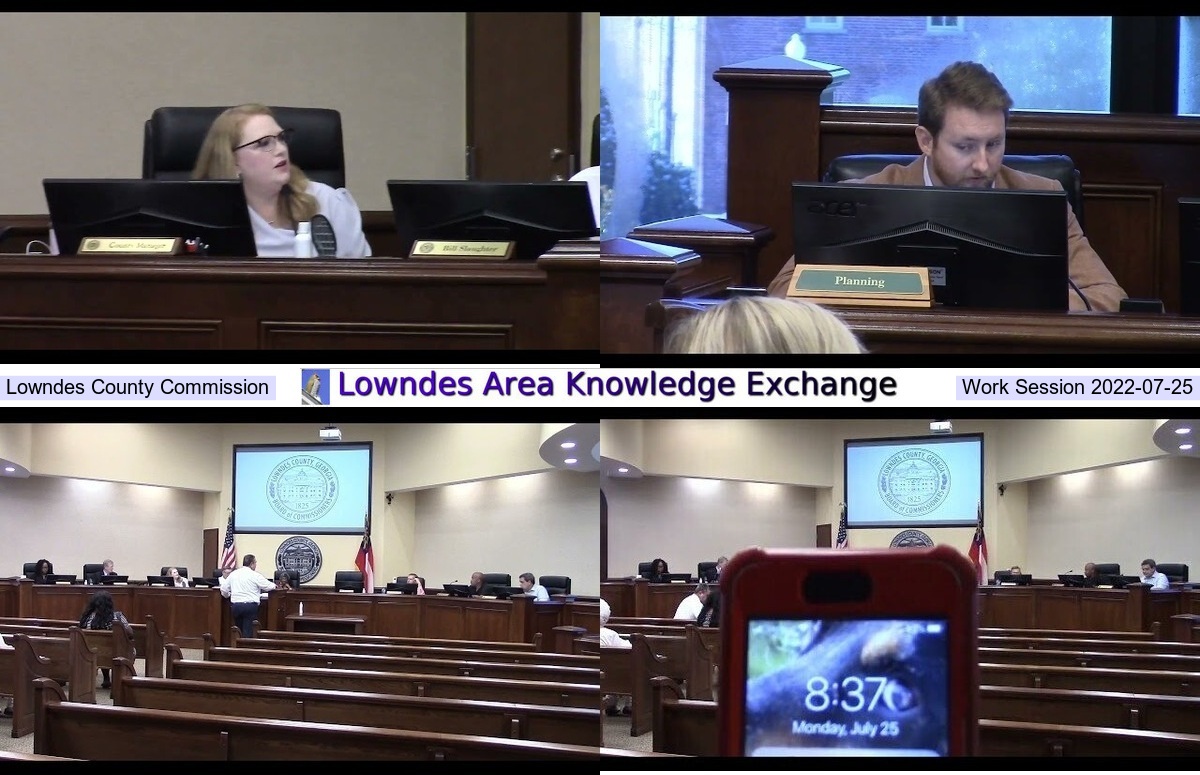 Library, rezoning, insurance, seven minutes
They vote 5:30 PM Tuesday evening, July 26, 2022.
Below are links to each LAKE video of each agenda item of this morning's meeting, with a few notes by Gretchen Quarterman, followed by a LAKE video playlist. See also the agenda and board packet. And for the rezoning, see the Lowndes County Commission board Packet from two weeks ago, the Minutes for the Work Session and Regular Session of two weeks ago, the LAKE videos for that Work Session and that Regular Session, and the preceding Planning Commission packet and the LAKE videos of that Planning Commission meeting.
Here's a LAKE video playlist:

Videos: Seven minutes, mostly insurance @ LCC Work 2022-07-25
Lowndes County Commission Work Session, July 25, 2022, Valdosta, Lowndes County, Georgia.
Videos by Gretchen Quarterman for Lowndes Area Knowledge Exchange (LAKE).
-jsq
Short Link: