Update 2022-07-25: Videos: Hunter rezoning tabled, Beasley rezoning denied @ LCC Regular 2022-07-12.
Two weeks ago at the Lowndes County Commission Work Session, there was much confusion about both of the rezonings, mostly about how many acres were being requested to be rezoned, but also about frontage on a road where no rezoning sign had been posted.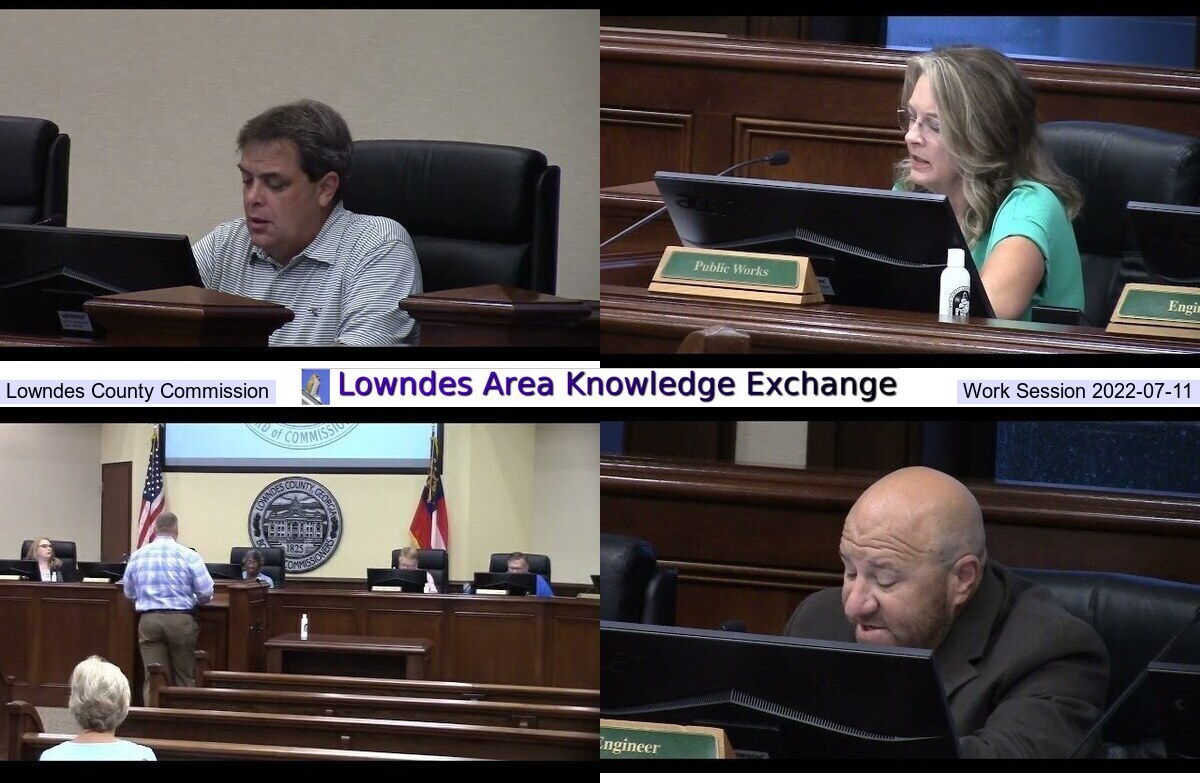 Rezoning, Mosquitos, Juvenile Justice, Boring Pond Road Abandonment
Below are links to each LAKE video of each agenda item, with a few notes by Gretchen Quarterman, followed by a LAKE video playlist. See also the Minutes, the board packet, the agenda, the LAKE videos of the preceding Planning Commission meeting, and the Planning Commission board packet.
Here's a LAKE video playlist:

Videos: Confusing rezonings, Hospital appointments, mosquitos, juvenile justice, road abandonment @ LCC Work 2022-07-11
Lowndes County Commission Work Session, July 11, 2022, Valdosta, Lowndes County, Georgia.
Videos by Gretchen Quarterman for Lowndes Area Knowledge Exchange (LAKE),
-jsq
Investigative reporting costs money, for open records requests, copying, web hosting, gasoline, and cameras, and with sufficient funds we can pay students to do further research. You can donate to LAKE today!
Short Link: