Update 2022-04-12: Videos.
Thanks to Joe Brownlee of Georgia Power for getting Lowndes County to agree to Electric Vehicle Charging Stations at the county palace.
REZ-2022-06 Kinderlou Forest aims to go pretty close to Spring Branch and the Withlacoochee River.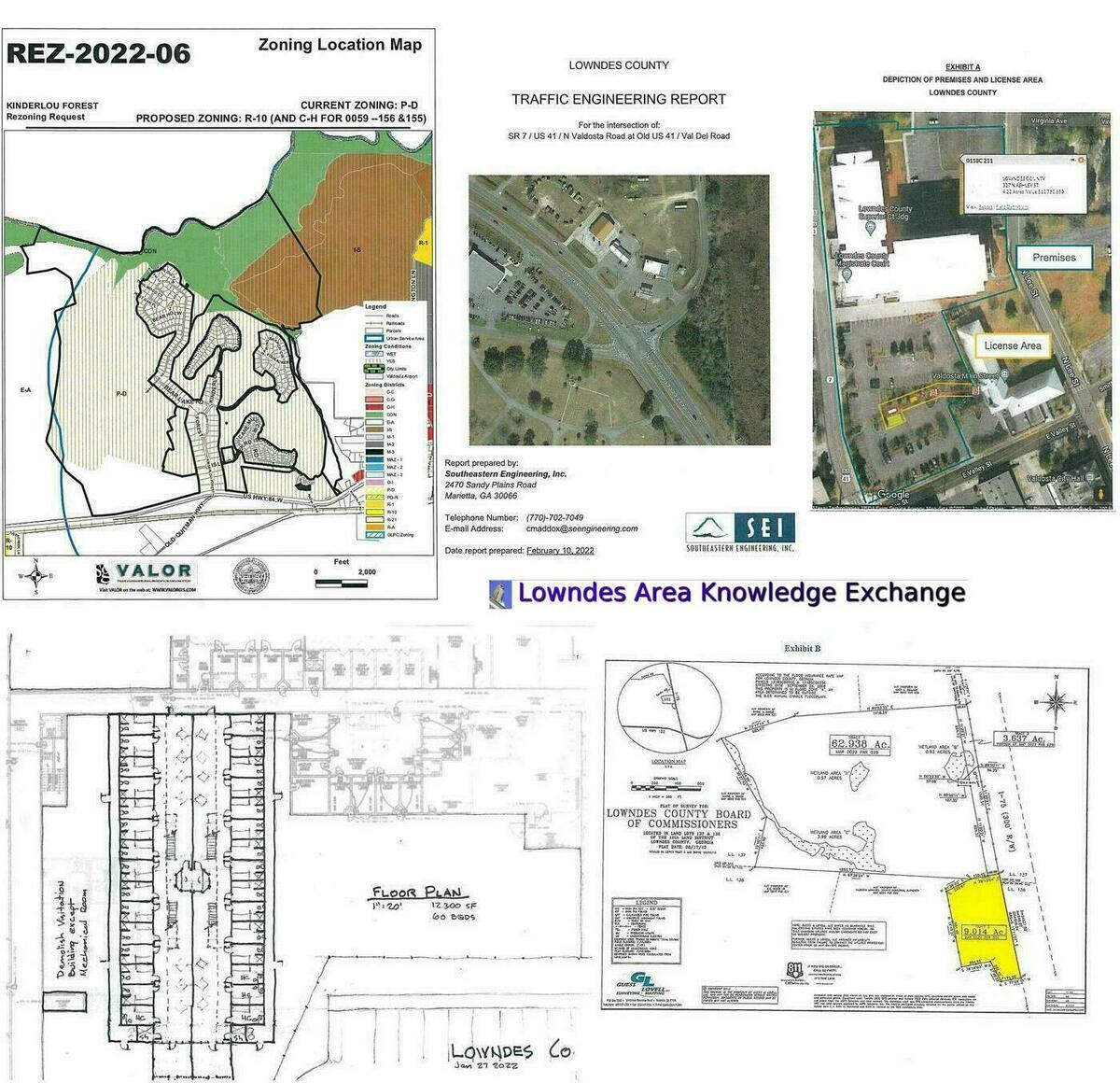 Rezonings, Val Del Road traffic, Electric Vehicle Charging
The agenda item for REZ-2022-07 Hayden Park, Camelot Crossing & Val Del Rd says "BUDGET IMPACT: N/A" for "a mixture of residential and commercial sites for development in various stages." Yet the Lowndes County Commission board packet contains 52 pages of traffic study for the intersection of Val Del Road and North Valdosta Road. Staff notes "Plans for two left-turn lanes from Val Del to North Valdosta Road are anticipated to be complete by 2023." The applicant's Letter of intent says, "Lowndes County has been wise to pro-actively invest in infrastructure here, anticipating and preparing for new growth."
How much has Lowndes County already spent and still plans to spend on roads and water and sewer to promote subdivisions on Val Del Road? Why are such expenses never accounted for in subdivision rezonings? Will the Commissioners continue to pretend that it's some force of nature pushing growth up Val Del Road when it's them doing that?
This subdivision at least is within the existing water and sewer lines, between existing development on North Valdosta Road and Nelson Hill subdivision on Val Del Road. But the projected turn lanes on Val Del Road would promote more subdivisions farther up Val Del Road.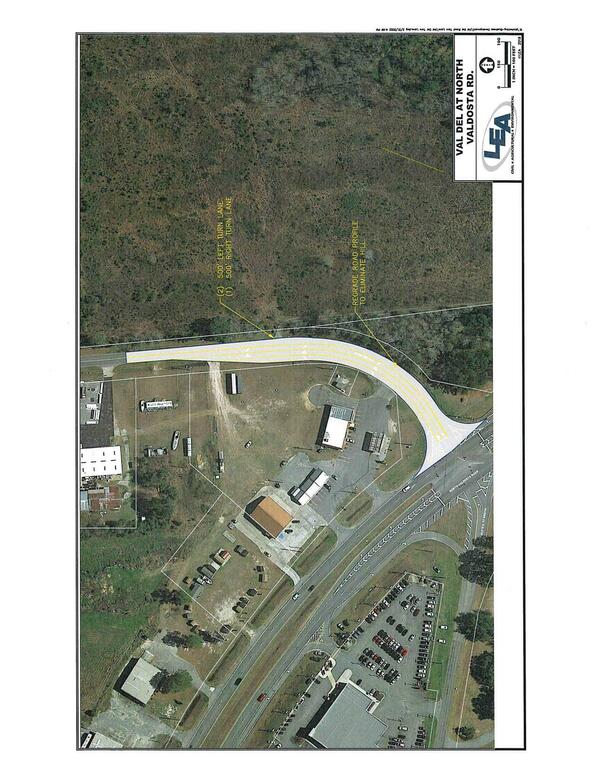 Map: planned turn lanes, Val Del at North Valdosta Road
This time it's not the Planning Commission pushing growth north up Val Del: they recommended denial by an 8 to 2 vote.
I would guess the County Commission will table this one for a few weeks because staff wants a second entrance. Or they will just go ahead and approve it anyway, because growth is what they care about. Growth is profit for developers, builders, heating and air conditioning companies, and realtors.
You'd think people who work for or own such businesses would recuse themselves from voting on the Planning Commission or the County Commission. But they vote anyway.
Here is the agenda. The board packet, recieved in response to a LAKE open records request, is on the LAKE website
LOWNDES COUNTY BOARD OF COMMISSIONERS
PROPOSED AGENDA
WORK SESSION, MONDAY, APRIL 11, 2022, 8:30 a.m.
REGULAR SESSION, TUESDAY, APRIL 12, 2022, 5:30 p.m.
327 N. Ashley Street – 2nd Floor
-jsq
Investigative reporting costs money, for open records requests, copying, web hosting, gasoline, and cameras, and with sufficient funds we can pay students to do further research. You can donate to LAKE today!
Short Link: