Update 2022-09-12: O'Neal rezoning back after a year: Packet: redo 2 rezonings, 3 extraterritorial water & sewer, $438,537 RR crossing, $2,542,586 Griner Park @ LCC 2022-09-12.
Two weeks ago at the Lowndes County Commission Work Session, by far the longest item at almost seven minutes was 6.b. REZ-2021-09 Building Valdosta Subdivision (0070 018), R-A to R-21. It fronts on Val Del Road, but has no county water and sewer. Commissioner Scottie Orenstein wanted to know about the two creeks that run through it: see the notes below on the item.
6.d. REZ-2021-11 The Landings (PD Amendment), Val Del Road (0071 056) got two and a half minutes.
The County Manager Reports was almost as long.
The whole meeting still only took 23 minutes.
Below are links to each LAKE video of each agenda item with a few notes, followed by a LAKE video playlist. See also the agenda, the board packet on the LAKE website due to a LAKE open records request, and the Minutes.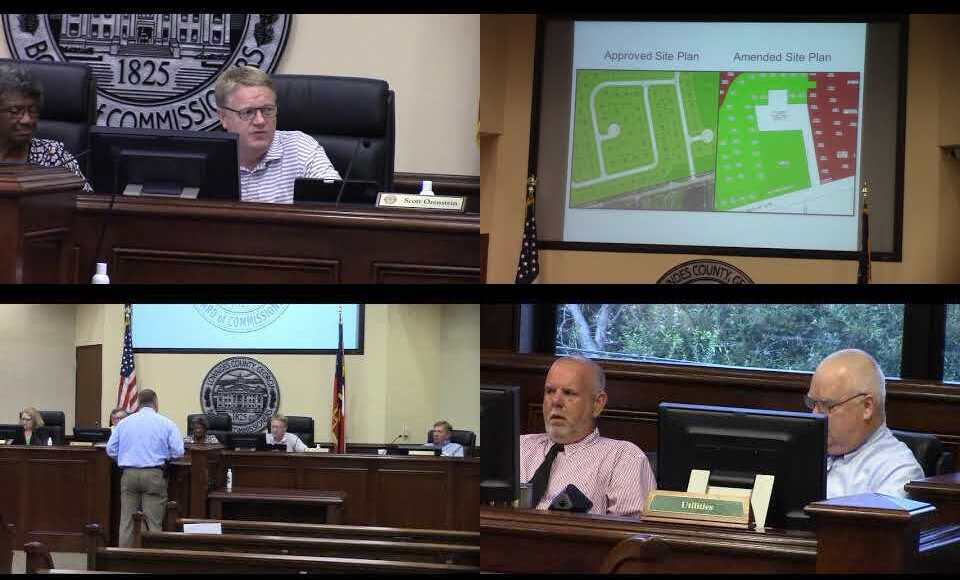 Rezonings, Juvenile Justice, Moody AFB water & wastewater
Here's a LAKE video playlist:

Building Valdosta Subdivision and The Landings on Val Del Road, Moody AFB water & wastewater, Reports @ LCC Work 2021-07-12
Videos by Gretchen Quarterman for Lowndes Area Knowledge Exchange (LAKE),
Valdosta, Lowndes County, Georgia.
-jsq
Investigative reporting costs money, for open records requests, copying, web hosting, gasoline, and cameras, and with sufficient funds we can pay students to do further research. You can donate to LAKE today!
Short Link: