For the Monday morning Work session and Tuesday evening voting Regular Session, the Lowndes County Commission has only one item that has "BUDGET IMPACT" in its agenda sheet, but it's a doozy:
The agenda sheet says:
Lowndes County solicited bids for Ridgecrest, Woodland and Glenview Grading, Drainage, Base and Paving. The project will consist of Grading, Drainage, Base and Paving of Ridgecrest and Woodland and the installation of a box culvert under Glenview Drive. Vendors present for the pre-bid meeting held on July 21, 2020, were James Warren & Associates, Southland Contractors, Reames & Son Construction, Rountree Construction, and The Scruggs Company. Three bids were received on August 4, 2020.
Here are the bids: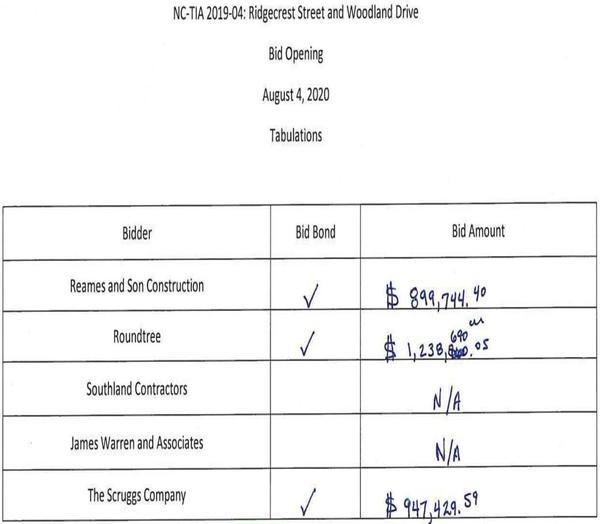 Bids, NC-TIA 2019-04: Ridgecrest Street and Woodland Drive
Where is that? South of the west end of W Savanna Ave, near I-75 Exit 16.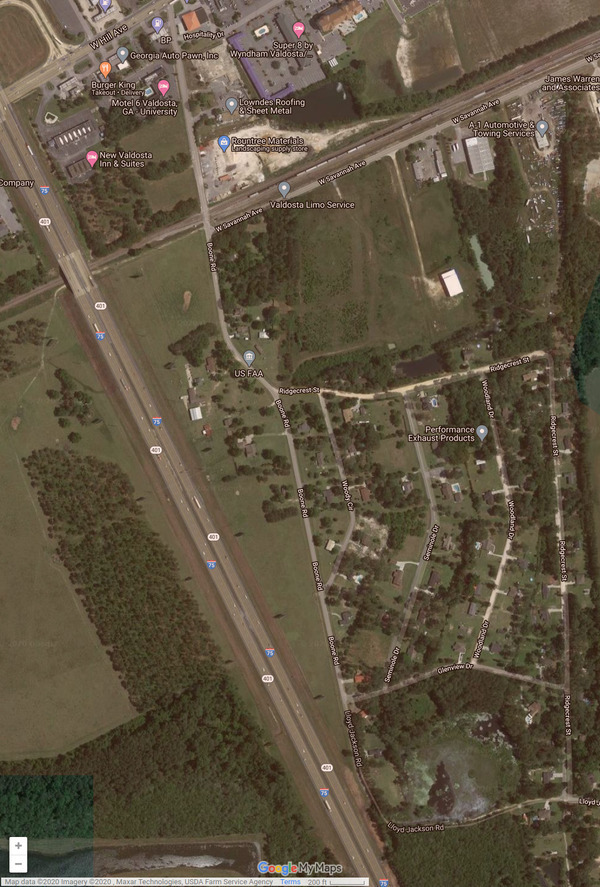 Google map: Ridgecrest Street & Woodland Drive
Ah, yes, I got stuck in traffic there not so long ago, trying to get around a stopped train.
We know this much because LAKE obtained a copy of the board packet through an open records request; it's on the LAKE website.
I suppose if we rummage around enough we'll find details of NC-TIA 2019-04 somewhere on the county's website.
Here is the agenda.
LOWNDES COUNTY BOARD OF COMMISSIONERS
PROPOSED AGENDA
WORK SESSION, MONDAY, AUGUST 10, 2020, 8:30 a.m.
REGULAR SESSION, TUESDAY, AUGUST 11, 2020, 5:30 p.m.
327 N. Ashley Street – 2nd Floor
-jsq
Investigative reporting costs money, for open records requests, copying, web hosting, gasoline, and cameras, and with sufficient funds we can pay students to do further research. You can donate to LAKE today!
Short Link: