Here is the agenda and a few pictures of the first Valdosta City Council meeting of 2020, including the installation of new Mayor Scott James Matheson and new Mayor Pro-Tem Tim Carroll.
A few City Council members were re-elected and took the oath of office again; none are new. LAKE videos will follow.
AGENDA
REGULAR MEETING OF THE VALDOSTA CITY COUNCIL
5:30 PM Thursday, January 9, 2020
COUNCIL CHAMBERS, CITY HALL

Opening Ceremonies

Call to Order
Invocation
Pledge of Allegiance to the American Flag

Reading of the Election Results

Reading of the 2019 Municipal Election Results and Run-off Election Results.

Oaths of Office

Oaths of Office of the Mayor and City Council Districts 1, 3, 5, and At Large.

Election of the Mayor Pro Tem and Oath of Office

Election of Mayor Pro Tem and Oath of Office

Awards and Presentations

Presentation of the 2019 Greater Valdosta Christmas Parade Awards.
Presentation of the Municipal Audit for Fiscal Year 2019.

Minutes Approval

Valdosta City Council – Regular Meeting – Dec 5, 2019 5:30 PM

Public Hearings

Consideration of an Ordinance to rezone 6.70 acres from Planned Mixed Use Development (PMD) to Highway-Commercial (C-H) by Quick Trip Corporation (File No. VA-2019-08). The property is located at 1394 North St. Augustine Road. The Greater Lowndes Planning Commission reviewed this request at their November Regular Meeting and recommended approval (8-0 Vote). Council postponed this request at the December 5, 2019 Regular Meeting until the January 9, 2020 Regular Meeting.

Bids, Contracts, Agreements and Expenditures

Consideration of bids for the purchase of one Leaf Collector Vacuum Truck for the Public Works Department.
Consideration of bids for the purchase of a Backhoe for the Utilities Department.

Citizens to be Heard
City Manager's Report
Council Comments
Adjournment
This is Charles White, a staffer for Georgia U.S. Senator David Perdue. Staffer White has been trying to get the U.S. Environmental Protection Agency (EPA) to respond about the Valdosta wastewater situation.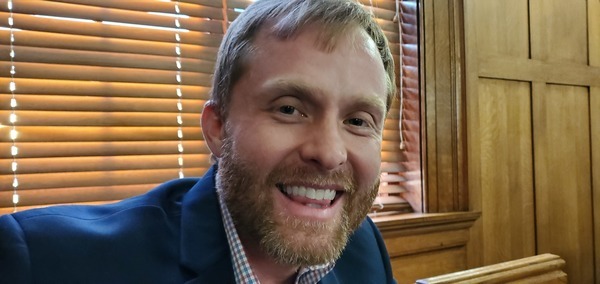 Charles White, staffer for GA Sen. Perdue
A month later, still no response from EPA.
-jsq
Investigative reporting costs money, for open records requests, copying, web hosting, gasoline, and cameras, and with sufficient funds we can pay students to do further research. You can donate to LAKE today!
Short Link: