There was weeping, when Georgia Beer Company got approval to lease to own the former Valdosta waterworks.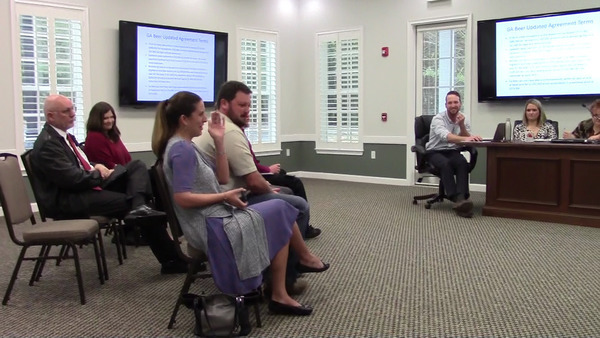 Some crying from the applicants
Here are LAKE videos of what happened at the Special Called Meeting of the Valdosta-Lowndes Development Authority, February 7, 2018, and a few stills, followed by a LAKE video playlist, and some pictures of the subject property then and after opening.
Here's a LAKE video playlist:

Georgia Beer Company Lease Agreement
Special Called Meeting, Valdosta-Lowndes County Development Authority (VLCIA),
Tom Call Chairman, Roy Copeland Vice Chairman, Jerry Jennett Secretary Treasurer, Terri Lupo, Brad Folsom, Andrea Schruijer, Executive Director, J. Stephen Gupton, Attorney, Tom Davis, CPA, Stan Crance, Existing Industry Coordinator, Lu Williams, Operations Manager, Meghan Schunhoff, Marketing and Research Manager,
Video by John S. Quarterman for Lowndes Area Knowledge Exchange (LAKE),
Valdosta, Lowndes County, Georgia, 7 February 2018.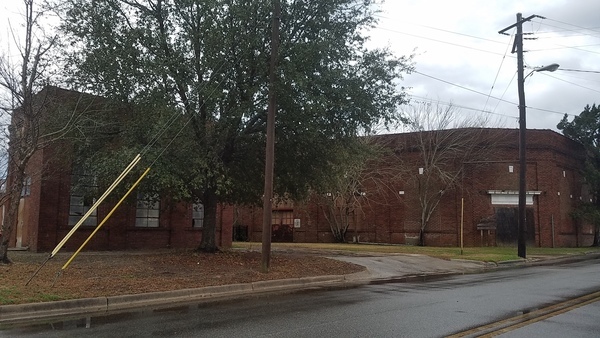 Former Valdosta water works, 2018-02-07

Photo: Hillary F., Yelp review of Georgia Beer Co., March 16, 2019.
-jsq
Investigative reporting costs money, for open records requests, copying, web hosting, gasoline, and cameras, and with sufficient funds we can pay students to do further research. You can donate to LAKE today!
Short Link: