A Budget Adoption Meeting 5PM before the 5:30 PM Regular Session,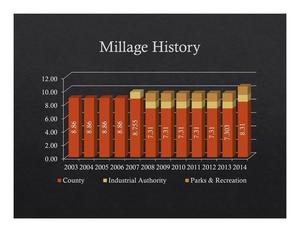 as alluded to at yesterday morning's Work Session. Is this a second Budget Hearing? Does it count if it's not advertised as a Hearing? And it turns out the proposed budget is on the county's website, just not where they previously said it would be.
[5:00-5:30PM] Tuesday, June 23

Location: Lowndes County Commission Chambers 327 North Ashley Street — 2nd Floor Valdosta, Georgia For questions please call County Clerk, Paige Dukes, at 229-671-2400 or pdukes@lowndescounty.com
Also Posted on: May 28, 2015, The Proposed Budget and Presentation is Now Available
The proposed budget and presentation reviewed by Commissioners at their May 18 meeting is now available. Citizens are encouraged to contact Commissioners regarding any questions, recommendations or concerns they may have related to the budget. In addition, a public hearing will be held on June 9, at 5:00 p.m., in Commission Chambers, 327 North Ashley Street, for citizens to publicly address the Commission if they choose to do so. Local governments in Georgia are required to submit a balanced budget to the state of Georgia, prior to the beginning of a new fiscal year. Lowndes County's fiscal year begins July 1, of each year. Prior budgets, financial reports and audits may be accessed by visiting the Finance Department presence on this site. Thank you in advance for your interest in Lowndes County's budget process.
See also page images by LAKE.
-jsq
Short Link: