A county no bigger than Lowndes County has agendas and minutes online for its Board of Commissioners, Board of Health, Local Emergency Planning Committee, Board of Adjustment, Board of Elections, Social Services Board, and yes, its Planning Board. Why can Nash County, NC afford this yet Lowndes County Chairman Bill Slaughter says Lowndes County can't afford to put agendas and minutes online for the Greater Lowndes Planning Commission?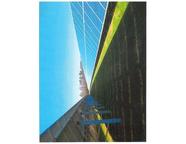 And if a county can require a solar farm to follow stormwater management and numerous other regulations, why can't a county require a natural gas pipeline to follow local regulations? It can, if its elected officials actually stand up for their citizens. And why can Nash County, quite a bit north of Lowndes County, install solar farm after solar farm while there are none in Lowndes County?
The Nash County online documents also include the details of what the various boards were considering, such as in the Agenda and Minutes of the Nash County Planning Board 21 October 2013, which include this item:
Conditional Use Permit Request CU-130901 (Previously Tabled Item).
Made by Chris Killenberg With Community Energy Solar on Behalf of Castalia Solar LLC to Develop a Solar Farm on an Approximately 22.91 Acre Portion of Two Tracts Located on the West Side of N NC Highway 58 and South of NC Highway 56 in the A1 Agricultural Zoning District.
And not just the agenda item, also extended discussion in the meeting, including:
Mr. Tyson stated that the subject site currently includes an abandoned residence at 10608 N NC Highway 53 that may need to be demolished in order to construct the proposed solar facility. Most of the land area in the front oi the site is cleared while the rear portion remains woodland. The subject site is not located in a regulated floodplain or a protected watershed area, The property does include several streams that would be subject to buffer requirements, however, the submitted site plan shows no development activity proposed within the required 50 foot wide riparian butter areas. The site is located in the Tar-Pamlico River Basin so the development of the proposed solar farm will be subject to stormwater management regulations regarding disturbed area and impervious surfaces.
And the PDF for that meeting includes the board packet item, which includes:
The Planning Board voted to table this permit request at its previous meeting on September 16, 2013 until the applicant submitted a revised site plan meeting the requirements of Appendix 1 of the Nash County Unified Development Ordinance. The applicant has submitted a revised site plan prepared by Barrow & Barrow, P.A. Professional Land Surveying that is designed to meet the relevant ordinance requirements.
That's right, the Nash County Planning Board made an applicant go back and revise its site plan until it met the county's Unified Development Ordinance.
Which includes wetlands protection:
The revised site plan defines a 22.91 acre project boundary area located at least 100 feet lrom the nearest adjacent property line and containing a 13 acre fenced facility including the solar panel arrays and trenslovmer stations. The proposed development is shown outside the 50 foot wide riparian buffers surrounding the adiacent streams and wetland areas.

---

Development Standards for Solar Farms:

UDO Article XI, Section 11-4.72(3) establishes the following required development standards for solar farms:
These are apparently the standards they adopted 3 October 2011 before they approved the Sandy Cross Solar Farm.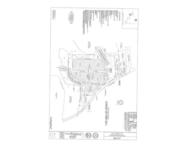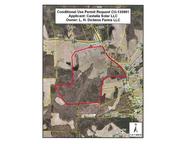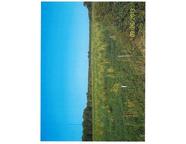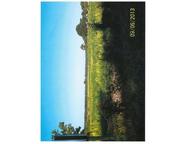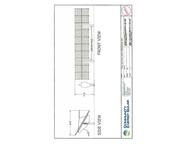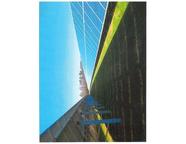 The Nash County board packet also includes a site plan, a site map, a photograph and another photograph of the site, front and side view schematics, and and an example photograph of a similar solar installatation. Nash County citizens, unlike Lowndes County citizens, don't have to file open records requests just to find a development is in an aquifer recharge zone.
Why can Nash County put its agenda packets online and Lowndes County can't? Why can a county make all sorts of requirements for solar farms, which neither use water nor emit pollutants, and not for a methane pipeline that would dig underneath a river into the porous limestone aquifer below? It can, if its elected officials actually stand up for their citizens.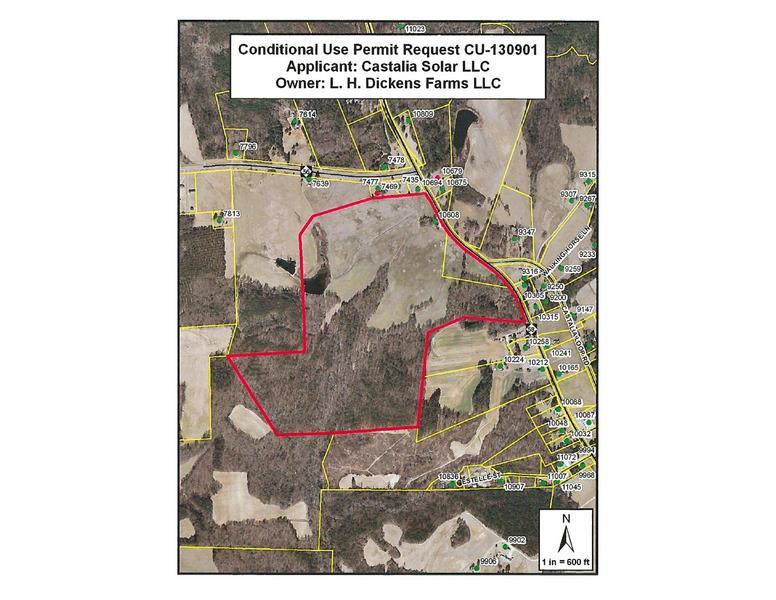 -jsq
Short Link: