A county no bigger than Lowndes County has agendas and minutes online for its Board of Commissioners, Board of Health, Local Emergency Planning Committee, Board of Adjustment, Board of Elections, Social Services Board, and yes, its Planning Board. Why can Nash County, NC afford this yet Lowndes County Chairman Bill Slaughter says Lowndes County can't afford to put agendas and minutes online for the Greater Lowndes Planning Commission?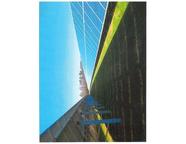 And if a county can require a solar farm to follow stormwater management and numerous other regulations, why can't a county require a natural gas pipeline to follow local regulations? It can, if its elected officials actually stand up for their citizens. And why can Nash County, quite a bit north of Lowndes County, install solar farm after solar farm while there are none in Lowndes County?
The Nash County online documents also include the details of what the various boards were considering, such as in the Agenda and Minutes of the Nash County Planning Board 21 October 2013, which include this item:
Conditional Use Permit Request CU-130901 (Previously Tabled Item).
Made by Chris Killenberg With Community Energy Solar on Behalf of Castalia Solar LLC to Develop a Solar Farm on an Approximately 22.91 Acre Portion of Two Tracts Located on the West Side of N NC Highway 58 and South of NC Highway 56 in the A1 Agricultural Zoning District.
And not just the agenda item, also extended discussion in the meeting, including: Continue reading →