I agree with the pathologist who did the second autopsy and found new evidence, Dr. William Anderson:
"My recommendation is to redo the investigation," Anderson said Wednesday morning. "Open it back up and find out what happened."
Jordan Conn wrote for Grantland yesterday, A Death in Valdosta,
Multisport athlete Kendrick Johnson was found dead in his Georgia high school's gymnasium in January. Authorities ruled it an accident, but Johnson's family believed something very different — and a second autopsy appears to support their suspicions.
I don't always agree with Rev. Rose, but I still do on this one: the number of people colluding to cover up a thing like this would be most impressive.
However, the GBI is involved, and after the Quitman 10 are now several years without a "speedy" trial, GBI involvement taints the case. So with the new evidence let's see a new investigation.
The Grantland story is confused about several things, some minor (the Mary Turner site is not in Valdosta; that MLK story is bogus), and one major: the problems around here are not just about race. Black people get it worst because they're the cheapest labor, and some of the powers that be want to keep it that way. Yet it's cheap labor that's the root issue, and the old boy mentality that keeps it an issue. There are those who think they profit by keeping people poor so they can hire them cheap, but they'd actually make just as much profit for themselves with a better-off workforce. But it's hard to see that when power is just as important as money: poor people are easier to boss around. Even poor people in elected office do it.
As long as the sheriff's department profits from the failed War on Drugs
there will be too many excuses for searching, arresting, and locking people up in the name of drug prohibition, plus excuses for buying military equipment while defunding lunches for seniors. Justice for KJ doesn't end with locking somebody else up, even if it wasn't an accident. Justice continues with ending the failed War on Drugs and ramping down the number of lockups.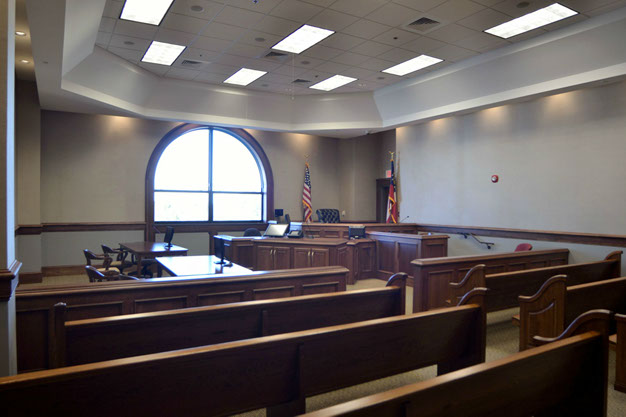 Also witness the county suing Deep South Sanitation, about as unblack a company as you can get. That's about cheap labor, and it sure looks like it's about punishing somebody who bucked the power structure, and it's for sure no accident.
Am I saying a lawsuit is equivalent to a death? No way. I am saying the problems of race around here won't go away without solving the even bigger problems of money and power.
-jsq
Short Link: