It's literally game-changing time with solar power at the electric utilities, while Georgia Power and Southern Company are sticking with big baseload nuclear, "clean coal", and natural gas. They cannot win if they don't even try.
Steven Schultz wrote for Physorg 6 May 2013, Growth of 'distributed' electricity generation could transform utility systems,
(Phys.org) —The U.S. electric utility industry faces a critical juncture as new technology and declining prices allow a more "distributed" system of small-scale generators, renewable energy installations and energy-efficiency strategies, according to a group of high-level energy industry executives and regulators who met at Princeton University recently.

"We have a monumental challenge," said Jon Wellinghoff, chairman of the Federal Energy Regulatory Commission, who participated in the all-day meeting Friday, April 26. Citing commentary by an analyst who warned of a potential "train wreck" in the industry, Wellinghoff outlined converging tends in which technological advances are allowing consumers and companies to take matters of reliability, security and efficiency into their own hands, while utility companies are under pressure to maintain and upgrade a national electricity system that is broadly accessible.

"Everybody saw the Super Bowl," Wellinghoff said, referring to the half-hour blackout that disrupted the 2013 football championship.
He didn't mention that after blacking out the Super Bowl
Entergy couldn't keep Yankee Pilgrim nuclear station running in a snowstorm. Wellinghof continued:
"Everybody saw the outages in lower Manhattan [after Hurricane Sandy] very graphically." People will want to have more control. People will want the ability to flip the switch and know that when they flip the switch they are in control."

Noting that such independent systems—known in the industry as distributed energy—create significant potential benefits to society, Wellinghoff called on the 31 assembled executives, regulators and academic researchers to look for agreement about how to set prices that encourage innovation, while continuing to fund the infrastructure needed for people and businesses that rely on centralized, public systems.
The electric utilities know distributed solar is going to disrupt their cozy baseload business model, so they might as well get on with what the vast majority of the American people want a resilient grid through rooftop solar.
The physorg article and another from Princeton are rather vague about which corporate executives were there:
Participants included two senior administrators at the U.S. Department of Energy; the heads of the public utility boards of Connecticut, New Jersey and New York; the chief executives of two major public utilities, the CEO of a regional transmission organization; the CEO of a competitive solar energy company; the founder of an energy efficiency company, as well as the presidents of solar industry advocacy groups, consumer and environmental advocacy groups and industry consulting groups.
Apparently there was nobody from Georgia Power or Southern Company. Too bad; maybe they could have learned something
"It was interesting to see how complicated the business of selling electricity is and how many factors go into deciding whether business models are viable," said Mark Walker, a first-year Ph.D. student in Princeton's Woodrow Wilson School of Public and International Affairs. He added that it also was striking "how emerging technologies can drastically change the way we might see the grid operate in the future."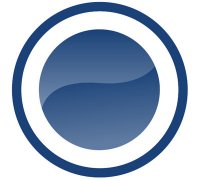 The grid already does operate differently in some states, but not any where Southern Company operates. We know what Southern Company and Georgia Power are doing: dragging Georgia behind in solar power while promoting boondoggles like Kemper "clean" coal and the 19-months-late and a-billion-over-budget Vogtle new nukes.
Eventually even SO and Georgia Power's jaws will drop at
how fast solar power is taking over, as everybody else runs right past Georgia, scoring touchdown after touchdown in the Super Bowl of solar power. Do we want to wait for that?
-jsq
Short Link: